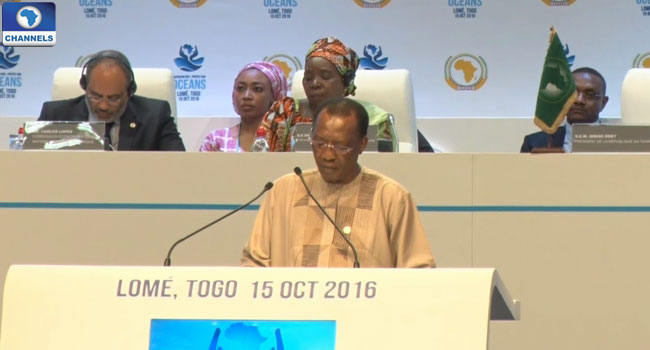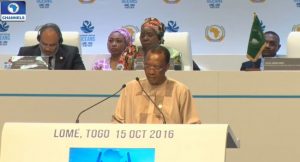 African leaders have adopted and signed a draft Charter on Maritime Safety, Security and Development.
The agreement is aimed at establishing a roadmap on maritime security in Africa and causing development and economic growth through Africa's oceans and seas.
At a summit in Lome, the capital of Togo, the African leaders signed the charter which is the culmination of previous summits, to provide peace, security and stability on Africa's blue economy.
Over 90 per cent of Africa's trade is maritime-based.
Prior to the signing of the charter, series of discussions were held by international maritime specialists and experts who met for five days.
They examined maritime piracy, trafficking, illegal fishing, development of the blue economy and protection of marine ecosystem.
These discussions culminated in a charter the Chairperson of African Union (AU), Nkosazana Dlamini-Zuma and President Idriss Deby of Chad referred to as an uncommon feat.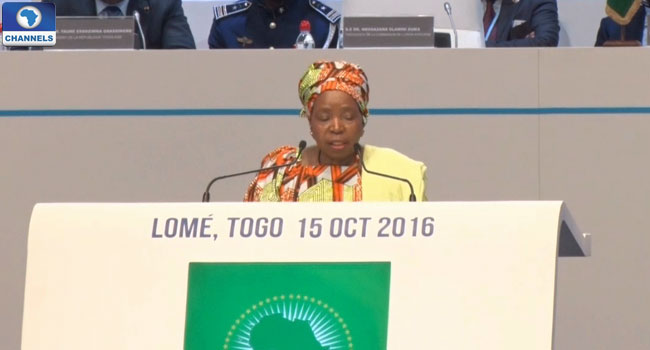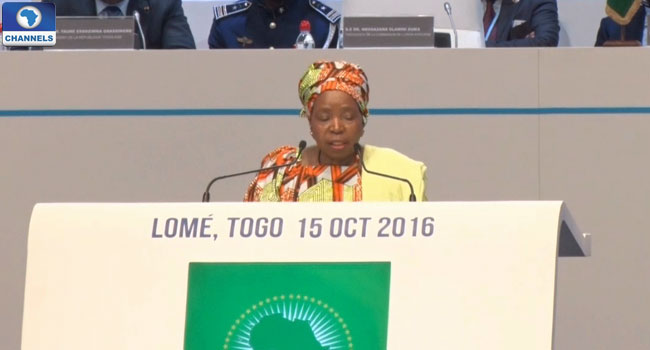 Channels Television's correspondent, Omelogo Nnadi, says nearly 3,000 delegates from 54 African countries and and outside the continent were in Lome for the African Union Extraordinary Summit on maritime security and development.
The summit had focused on mapping out an African strategy for the protection of the continent's seas.
A Very Major Step
For the development of the continent's blue economy to happen, Africa needs to run like a cheetah, UN Economic Commission Executive Secretary, Dr Carlos Lopes, says.
"What we need is a much deeper understanding of the transformation that is required by the continent and that transformation can be represented by the fastest moving animal on earth which happens to be in Africa – the cheetah," he pointed out.
He said Africa must prepare for the worst while expecting the best.

The Chairperson of the AU Commission had listed major challenges facing the continent's maritime development.
She says Africa needs to have its own products being transported out of the continent with its own vessels.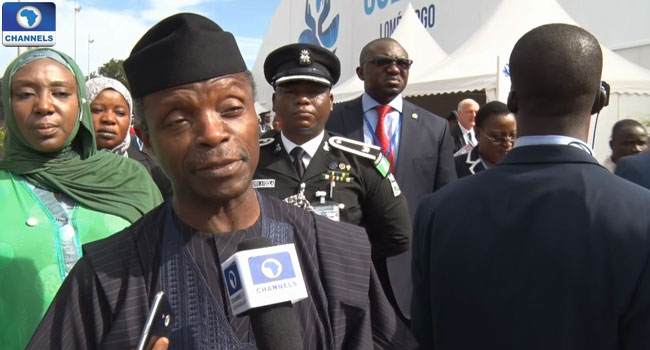 After the signing of the Charter on Maritime Safety, Security and Development, the President of Chad, Mr Deby and the Vice President of Nigeria, Professor Yemi Osinbajo, said the agreement was a big achievement for Africa's development.
"One of the critical things here is that we have been able to get everyone to agree, which by itself, is a very major step. It, of course, enjoins every African country to provide certain services and armed services in their own locality," Professor Osinbajo stressed.
Before now, vast potentials of Africa's blue economy have been infiltrated by criminals, pirates and smugglers, but the leaders have made a strong commitment to the monitoring and coordinating of activities in the continent's waters through the charter.
Part of what the leaders plan to achieve with the new charter are job creation and revenue increase that could run into billions of dollars.