Soldier Killed In Foiled Suicide Attack In Borno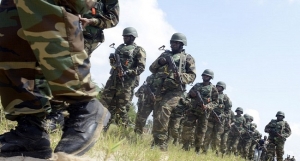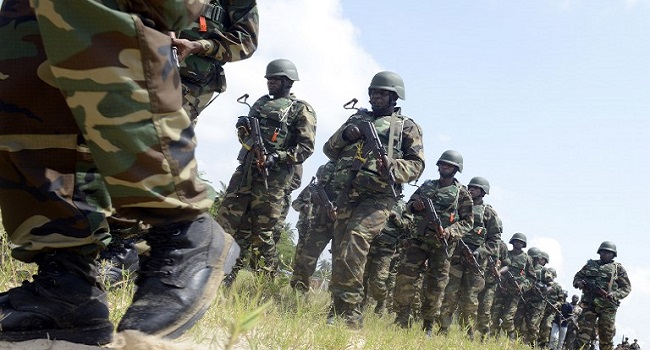 A soldier has been killed in Yamtake town of Gwoza Local Government Area in Borno State in fierce gun battle after a suicide bomb attack was foiled by troops.
A statement by a spokesman for the Nigerian Army, Colonel Sani Usman, said troops at a military location 'gunned down' a suspected suicide bomber who made attempts to attack the military formation.
According to the statement, the incident occurred on Thursday, at about 9.45pm.
"The failed suicide bombing attack was followed up with futile probing attack by terrorists which was decisively dealt with by the troops.
"The troops killed all the four attackers including two suicide bombers and recovered 2 AK-47, 3 Magazines, 109 rounds of 7.62mm (Special), 1 Torchlight, 1 Water bottle, 3 Magazine carrier, 1 Illuminator pyrotecnic and some quantity of drugs," the statement read.
Colonel Usman, however, added that the military lost a soldier in the process.
The foiled attack comes after troops of Operation Lafiya Dole deployed at a checkpoint in Gubio, Gubio Local Government Area of Borno State foiled a suicide attack on Gubio town by eight Boko Haram terrorists.