Leicester midfielder, Riyad Mahrez, has won the BBC African Footballer of the Year 2016.
After collating votes from fans across the world, the 25-year-old Algerian was picked over Pierre-Emerick Aubameyang, Andre Ayew, Sadio Mane and Yaya Toure.
Mahrez says the honour means a lot to him and described it as one big award for African players.
"It's always good to receive awards and for African players, it's a huge honour. To all the fans, thank you very much," he told BBC.
The player also extended his appreciation his family and Algeria fans whom he dedicated the honour to.
Meanwhile in Bernabéu, Cristiano Ronaldo saw his rival Lionel Messi off to win the 2016 Ballon d'Or.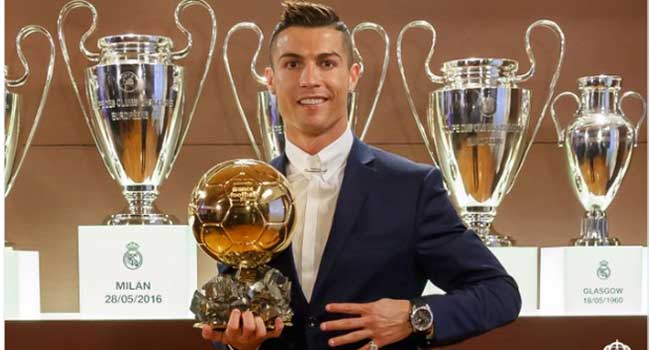 It is now the fourth time the prolific Portuguese is lifting the prestigious prize after the 2008, 2013 and 2014 honours.
He helped Real Madrid win the Champions League last season before leading Portugal to glory in the France Euro 2016.