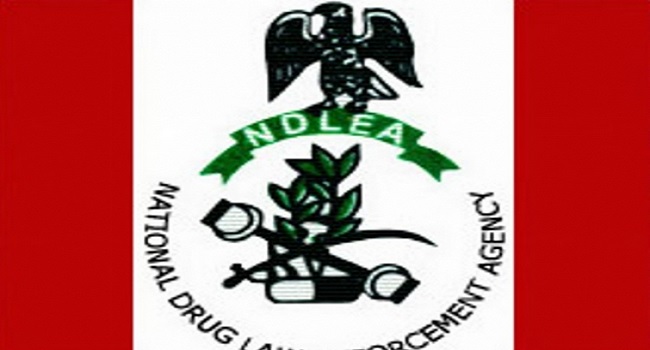 The Bayelsa State Command of the National Drug Law Enforcement Agency (NDLEA), says it arrested 215 suspected drug traffickers and seized a total of 219.999kg of various types of illicit drugs in the state in the outgoing 2016.
The command's Principal Staff Officer, Public Affairs, Superintendent Osakwe Ikenna, said that of the 215 suspects, 164 were male and 51 were female.
"The command also successfully secured 19 convictions, while a total of 149 persons who used drugs were counselled".
The spokesman said, "At present, two residential clients are still undergoing rehabilitation.
"The command equally carried out aggressive and far-reaching public enlightenment through lectures, radio and television programmes, print media, drug free clubs and collaboration with various groups, communities and associations".
Specifically, "In the last quarter of 2016, the command arrested 39 suspects, out of which 29 were males and 10 were females as well as seizing 52.997kg of various types of illicit drugs from drug traffickers in the state".
He further stated that during the last quarter, the NDLEA operatives apprehended several drug dealers on the command's watch list, including a notorious baron, who was arrested on November 12, 2016.
"A total of 20kg of dried weed suspected to be Cannabis Sativa were recovered from his warehouse within Yenagoa metropolis".
He said the suspected baron's storekeeper and carrier were also arrested.
He reiterated that the command remains proactive and ever vigilant to frustrate the efforts of unrepentant drug barons, who destroy the lives of unsuspecting youth and foster criminality and insecurity in the society through the distribution and sales of illicit and controlled substances.
The spokesman appealed to communities to support the command by providing relevant and accurate information on drug dealers in their areas.
"We call on residents of the state to celebrate the remaining part of the festivities with due attention to their health and security, and especially, to abstain from all illicit substances.
"We also encourage parents to make themselves available to their wards and children, listen to them and give them moral and psychological support to prevent them from being lured into the use of illicit drugs by their peers," he concluded.