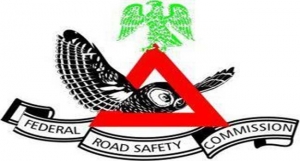 The Federal Road Safety Corps (FRSC) has confirmed that it will bring up a murder charge against one Mr Arthur Nwankwo for the death of a road marshal, Anthonia Okoigun.
The road marshal was knocked down in a hit and run case on the December 27, 2016 along Benin-Agbor expressway while on duty.
Speaking to Channels Television in Benin City, the Edo state capital, Sector Commander FRSC RS 5.1, Samuel Odukoya confirmed that road marshal Anthonia Okoigun passed away on January 3, 2017 after failing to recover from injuries sustained in the accident.
A Federal Road Safety Corps, FRSC mobile court which sat in Benin City on December 28, 2016 gave Mr Nwankwo a six month jail sentence with a fine of 90,000 Naira.
Mr Odukoya further stated that the FRSC would reopen the case as a result of the development and will now press murder charges against Arthur Nwankwo for the death of the road marshal