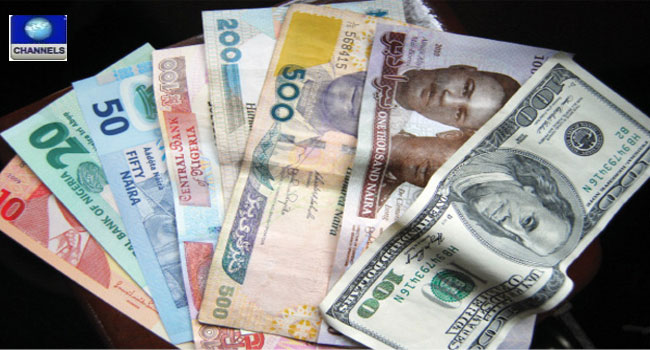 The Minister of Budget and National Planning, Senator Udo Udoma, says the Federal Government is working hard to ensure that Nigeria's exchange rate is stabilised in 2017.
The minister made the assertion at an interactive meeting on the 2017-2019 Medium Term Expenditure Framework and Fiscal Strategy Paper with a joint committee of the House of Representatives.
The Minister of Finance, Mrs Kemi Adeosun, who was also part of the executive team at the meeting, noted that the government was also committed to improving the supply of the dollar in 2017.
She expressed optimism that the current black market exchange rate would eventually collapse, stressing that it was based on speculation.

Mrs Adeosun asked agencies in charge to investigate the mystery behind people's motives of buying up the dollar, while seeking to address concerns raised over the implementation of the Treasury Single Account.
After a short presentation by the ministers, the lawmakers stated their concerns regarding the various exchange rates in Nigeria and their effects.
The Chairman of the legislative committee, Honourable Babangida Ibrahim, however, said that the documents being considered must be ready as soon as possible.
He observed that the agreements reached must have implications for the 2017 budget proposal which is before the National Assembly.
Mr Ibrahim believes both executive and legislature would focus on the documents once they were passed by the lawmakers.