Tell Us True State Of Nigeria's Security, Fayose Tells FG
The Governor of Ekiti State, Ayodele Fayose, has asked the Federal Government to tell Nigerians the true state of the nation's security.
Governor Fayose made the call on Monday while addressing reporters in Ado Ekiti, the state's capital in southwest Nigeria, hours after a suicide attack led to the death of four persons.
He claimed that contrary to claims by the government that it was winning the war against the insurgents, happenings in the past few weeks have clearly shown that Nigeria was being 'governed by propagandists'.
The governor maintained that the Peoples Democratic Party (PDP) remained the only party which had better solution to the nation's challenges.
His call was in reaction to the blast at a mosque in the University of Maiduguri (UNIMAID) in Borno State, in Nigeria's northeast.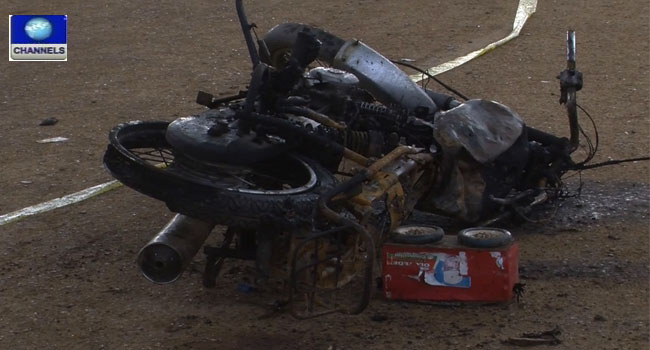 The Borno State Commissioner of Police, Damian Chukwu, confirmed the death of Professor of Veterinary Medicine, Aliyu Mani, and three others to reporters after the suicide attack in the early hours of Monday.
Survivors said the attack was carried out by a seven-year-old boy who detonated the bomb while some Muslim faithful were praying at the Junior Staff Quarters Mosque in the school premises.
Following the incident, the UNIMAID authorities announced the postponement of all examinations earlier scheduled to take place on the day of the blast.
While President Muhammadu Buhari sympathised with the families of the departed, Senate President Bukola Saraki has call for strengthen security presence in schools to avert subsequent attacks.