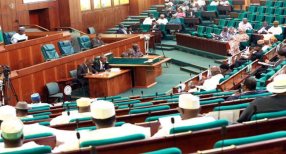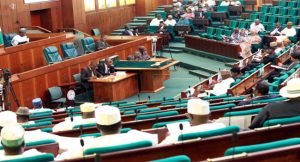 The House of Representatives has faulted the allocation of 304 billion naira to the health sector in the 2017 budget.
The Chairman of House Committee on Health Services, Chike Okafor, expressed his disapproval for the allocation on Monday at the National Assembly in Abuja, Nigeria's capital.
The lawmaker was speaking at a meeting of lawmakers, health workers and representatives of donor agencies, where they discussed how to ensure the speedy revitalisation of primary healthcare centres across Nigeria.
Representative Okafor said that the funds allocated to the Ministry of Health would not in any way address the needs in the sector.
He highlighted the Federal Government's revitalisation programme of about 1,000 primary healthcare centres as one of the needs in the sector.
Meanwhile, the Country Representative of the World Health Organisation (WHO), Dr. Wondimagegnehu Alemu, and the Deputy Director of Family Health Department at the Ministry of Health, Dr. Ovuoraye John, commended the revitalisation programme.
They stated that the programme would address the challenges of manpower and equipment faced by the centres.
The experts, however, said that the programme must be backed by support from both the Federal Government and international agencies.
Other participants noted that although there was 80% improvement in terms of capital expenditure of the 2017 budget compared to that of 2016, the proposed health budget was cumulatively lower than that of 2016 due to naira devaluation.