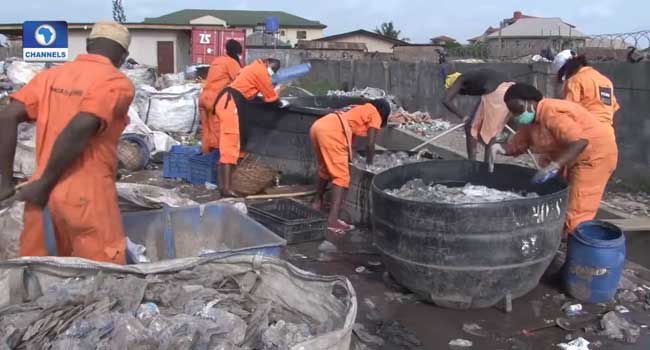 The Sole Administrator of the Rivers State Waste Management Agency (RIWAMA), Mr Felix Obuah, has called on security agencies, especially the Police, to stop the incessant arrest, harassment and intimidation of sanitation workers who clean the city at nights.
RIWAMA thought it necessary to raise the alarm due to the purported continual arrest and harassment of the cleaners and those who dispose refuse in the state.
According to a statement signed by Mr Obuah's Special Adviser on Media and Publicity, Mr Jerry Needam, the supposed arrests were capable of subverting the efforts of the agency to keep Rivers State clean and healthy.
The Sole Administrator emphasised that the job of cleaning the city at the odd hours of the night was indispensable and should be commended, adding that those who do it ought to be appreciated rather than hounded and dumped into police cells.
He appealed to the Police to assist RIWAMA by ensuring that the cleaners were not molested or intimidated by residents and hoodlums who disturb their peace and services at nights.
A Garbage-free Rivers State
"Rather than these indiscriminate arrests and throwing the cleaners into the cells, any case against them should be referred to our office at Mile 4, Ikwerre Road, for immediate consideration and prompt action," the RIWAMA boss stated.
He, however, cautioned on the implication of locking up cleaners, which he claimed takes two to three days in most cases.
Mr Obuah stated that if the alleged unlawful acts does persist, it might lead to an environmental crisis.
He called for urgent understanding and cooperation of security agencies, adding that the task of cleaning the environment and restoring the 'Garden City status' of Rivers State was a collective effort of all, including the Police and other security agencies.
"All hands must be on deck to ensure a garbage-free Rivers State, and the security agencies have a role to play in that regard," the Sole Administrator said.