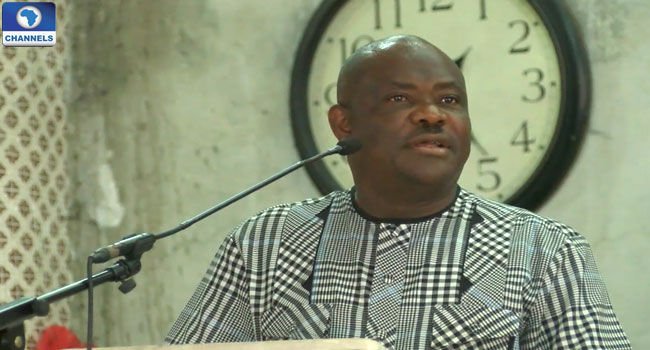 The Rivers State government has set up a task force to tackle the black soot polluting the atmosphere of Port Harcourt and its environs.
The task force has been mandated to investigate and recommend solutions to the environmental challenge.
The decision was part of the resolutions of the State Executive Council during their meeting on Wednesday at the Government House.
Briefing the media after the meeting, Commissioner of Information, Dr Austin Tam-George, stated that the decision was reached after the Commissioner of Environment, Professor Roseline Konya had presented findings from a preliminary investigation.
The Commissioner of Environment, Professor Roseline Konya; Commissioner of Special Duties, Mr Emeka Onowu and the Commissioner of Information, Dr Austin Tam-George are members of the task force.
The committee will be backed by technical experts and they are expected to liaise with major stakeholders to resolve the environmental challenges in the state.
Port Harcourt residents started noticing black deposits on their rooftops and cars in December 2016 but their concerns became deepened because the soot could not be traced to any source.
The Ministry of Environment sent its investigative teams to all parts of the state and immediately suggested that the black soot could be caused by illegal oil refining activities, the burning of car tyres at night in different locations in the state, and other air-polluting activities around the state.
Residents of the state were immediately advised to stop the burning of tyres or any illegal oil mining activities.
Oil companies were also advised to stop gas flaring in order to encourage a healthier and sustainable livelihood in the state.
The chairman of the Nigerian Environmental Society in Rivers State, Adeyemi Adewale, equally led his team to the field to set up particle sampling machines.
It is not known if their findings were part of the report presented to the Rivers State Executive Council.