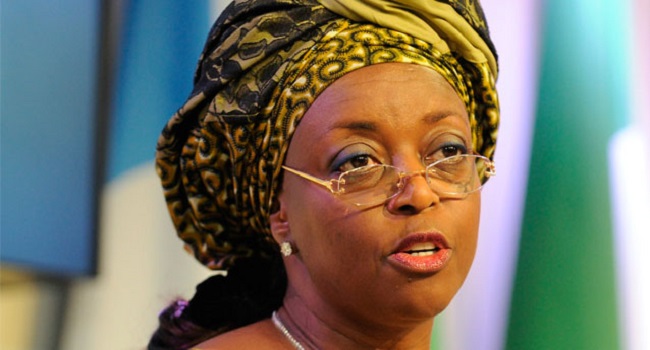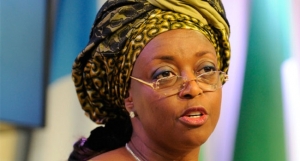 A Federal High court in Lagos has ordered the final forfeiture of $153,310,000, (about 34 billion Naira), allegedly linked to the former Minister of Petroleum, Diezani Alison-Madueke.
The monies in question were purportedly siphoned from the Nigerian National Petroleum Corporation (NNPC).
Justice Muslim Hassan, in a judgment delivered on Thursday, said the Economic and Financial Crimes Commission (EFCC) had successfully proved that the monies were proceeds from an illegal activity.
He said he was satisfied that all the conditions stated in Section 17 of the Advanced Fee Fraud and Other Related Offence Act were duly fulfilled by the anti-graft agency.
Justice Hassan accordingly ordered the final forfeiture of all the money to the Federal Government of Nigeria.
Temporary Forfeiture 
The court had on January 6, 2017, temporarily ordered the  forfeiture of  $153,310,000 which the former minister allegedly stashed in three banks in the country.
Out of the purported stolen funds, a sum of 23,446,300,000 Naira was said to have been kept in Sterling Bank Plc, 9,080,000,000 Naira in First Bank Plc and five million dollars in Access Bank Plc.
After ordering the temporary forfeiture of the monies to the Federal Government, Justice Muslim Hassan gave Sterling Bank and any other interested party 14 days to appear before him to prove the legitimacy of the monies, failing which the funds would be permanently forfeited to the Federal Government.
The judge made the order in favour of the EFCC which appeared before him with an ex-parte application seeking the temporary forfeiture of the funds.
In a nine-paragraph affidavit filed in support of the ex-parte application, an EFCC investigator, Moses Awolusi, claimed that the anti-graft agency discovered through its investigations, how the former minister sometime in December 2014 invited a former Managing Director of Fidelity Bank Plc, Nnamdi Okonkwo, to her office where they allegedly hatched the plan of how a cash sum of $153,310,000 would be moved from NNPC to Okonkwo to be saved for Diezani.