Alleged False Asset Declaration: Saraki's Trial Resumes At CCB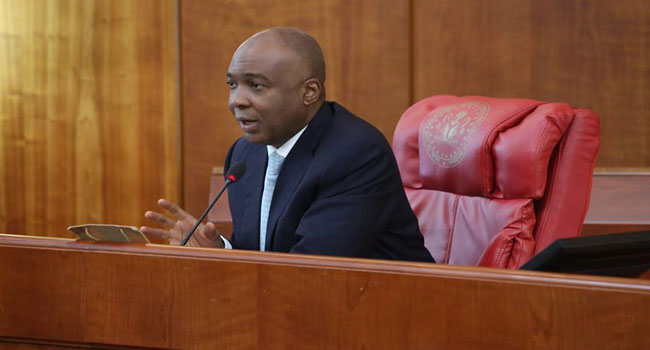 A witness from the Code of Conduct Bureau (CCB), Mr Samuel Madojemu, has admitted to not having a formal report of investigation on the verification exercise carried out on the assets of the Senate President, Dr. Bukola Saraki.
This was made know at the resumed trial of Senator Saraki over alleged false declaration of assets, on Wednesday.
Mr Madojemu read out the list of assets declared by Senator Saraki and those of his wife and children when he held office as Kwara state governor and upon his assumption of office as a senator.
He told the tribunal, led by Mr Danladi Umar, that the Senate President's case was the only one ever investigated without a written report because the exercise was carried out by the Economic and Financial Crimes Commission (EFCC).
He therefore admitted that his own role and that of the CCB, were limited to the review of the EFCC report and that the CCB only compared the asset forms of Saraki with the findings of the commission.
The witness added that no formal report was written because the directive to probe the assets, was received orally.
Lawyers to the Senate leader, however, insisted that the witness lacked the ground to testify against him having failed to participate in the investigation exercise.
The prosecutor, Mr Rotimi Jacobs, on the other hand dismisses the objection of the defence team, saying that he had more witnesses to prove his case.
The tribunal subsequently adjourned proceedings to April 5, for re-examination of the witness by the prosecution.