Navy To Adopt New Strategy In Destruction Of Illegal Refineries
The NNS pathfinder of the Nigerian Navy in Port Harcourt, Rivers state, has continued to destroy illegal refineries in its area of operation in the Niger Delta.
The method of destruction, through burning and the activities of the operators of the illegal sites, have however been identified by the Rivers state government Task Force on Black Soot, as part of the problems of its persistence.
The Commissioner of Environment who led the Task Force on an inspection of the sites, urged perpetrators to end their activities as it has become highly detrimental to the health of residents.
"What we are saying is that this air we are breathing, is not very good for us, for our health; and we know that everyone has been complaining but if you know anyone involved in illegal bunkering, all you do is to just tell them that it is not the best for us because it is affecting our health derogatorily."
The Naval Commander, also speaking to Channels Television, stated that the Force would continue to ensure that it "degrades maximally", the efforts of the illegal bunkerers until the menace is brought to an end.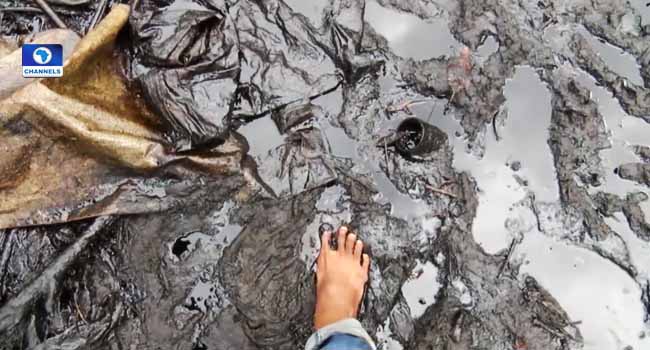 "This nation Nigeria, belongs to all of us and there are legitimate businesses that we must ensure that they thrive.
"The prosperity of this nation, cannot be compromised to certain individuals who will not renege despite the efforts we are putting in place."
As the Nigerian Navy continues to destroy illegal refineries in the Niger Delta, the use of more methods with less impact on the environment has been encouraged, especially as many await the Federal Government to come up with the blueprint for modular refineries in the region.