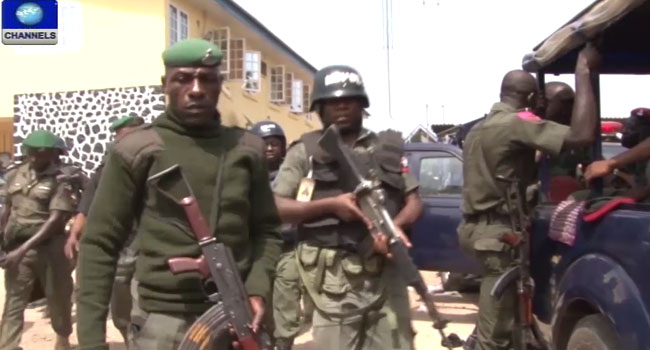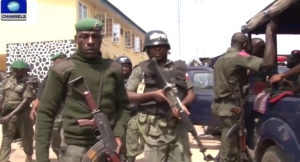 Four herdsmen suspected to have been involved in killing of farmers and destruction of villages in Tarka Local Government Area (LGA) have been paraded by the Police in Benue state.
The Police also paraded 14 alleged cattle rustlers, alongside some cattle said to have been stolen by them.
The Commissioner of Police, Mr Bashir Makama, who paraded the suspects, confirmed the killing of two farmers in Kwande LGA by suspected herdsmen.
"Some of them are those that have rustled cows and you can see the cows there, some of them are those that were arrested at the scenes of herdsmen and farmers clashes.
"We heard there was a reprisal attack in that particular community which led to the killing of two persons, and the people (attackers) have already been identified; detectives are already out there looking for them.
"Jungle justice is not allowed, if anybody has rustled their cows, they have reasons to report and if they report, it will be treated. But for them to take the laws into their hands is not acceptable," Mr Makama said.
He said some of the rustled cows recovered from the suspects by the Police have been return to their owners.
In another development, the Benue State Security Council, during an operation alongside the Inspector General of Police Crack Team, also recovered large cache of arms from a bunker allegedly located in the stronghold of wanted suspect, Terwase Akwaza, alias Ghana.
Items recovered include a General Purpose Machine gun, grenades, assorted riffles and live ammunition among others.
The IGP's investigation team, led by a Commissioner of Police, Ahmed Bello, has been in Zaki Biam and Katsina Ala for over two weeks, in a bid to track down the wanted suspect.
Speaking to reporters, Governor Samuel Ortom accused Ghana of hiding behind his amnesty programme to perpetrate crime in Benue state.
"You can now confirm when I said Ghana was using the amnesty to shield himself and perpetrate criminality, but this is just one armoury. We understand from information available to us that there are many more elsewhere and you can imagine the terror they did in Zaki Biam.
"I want to assure the people of Benue state that as we work together with them, and with the team I have here today, the security men that are supporting us in this state, and the directive of the President who is very passionate about the security situation in the state, we are going to overcome this," he said.
Also speaking, the Special Adviser to the Governor on Security Matters, Coloniel Edwin Jando (rtd), highlighted the details of the operations.
"These weapons were in a bunker and someone gave the Police information and they used their instruments to discover them under the ground, the bunker was broken and taken out.
"There are so many of those bunkers out there in Gbishe, and some arrests have been made with some of those arrested taken to Abuja for further investigations," he said.