Another Kara Bridge Accident Kills Two Persons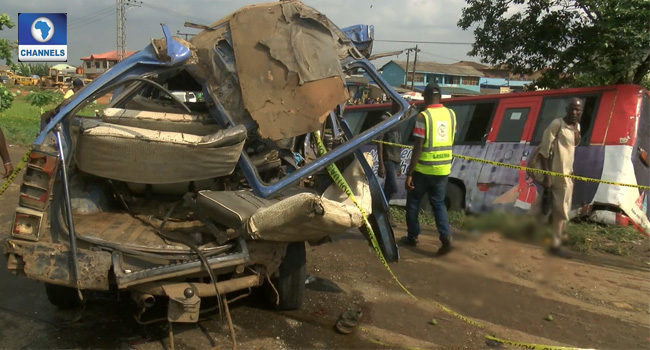 Barely two days after a multiple accident occurred at the Kara bridge axis of the Lagos Ibadan expressway, where five people lost their lives, another tragic accident has occurred today, November 18 at same Kara Bridge.
At least two people were confirmed dead in today's accident which involved a luxury passenger bus and a liteace bus on the same spot.
Eyewitnesses who spoke to Channels Television said the driver of the luxury bus lost control of the vehicle, thereby hitting the liteace bus from the rear, killing a passenger and a pedestrian in the process before finally plunging into a nearby canal. Some surviviors accused the driver of the liteace bus of being reckless.
The Lagos-Ibadan expressway is fast becoming prone to accidents as this accident is coming barely two days after five people were killed in a multiple car accident in the same area.