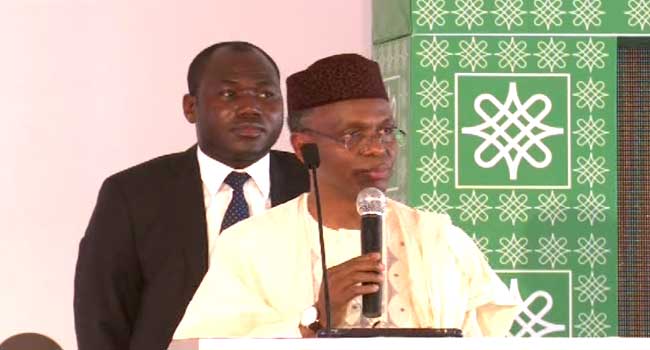 The Kaduna State House of Assembly has passed the Child Protection and Welfare Bill into law.
The bill which was sent to the Assembly by the State Governor, Nasir El-Rufai, is aimed at protecting the welfare and safety of children in the state.
The State Commissioner for Women Affairs and Social Development, Mrs Hafsat Baba, while commending the lawmakers for passing the bill into law, says it will ensure that perpetrators of child trafficking, child abuse and child labour among others are prosecuted accordingly.
She also stressed the need for continuous awareness creation and advocacy on the new law; adding that her ministry will work closely with the ministry of justice, religious bodies and traditional rulers across the state to ensure full implementation of the law.
According to her, with the law in place, victims of rape and other related crimes will now have access to justice while the perpetrators of such acts will be brought to book in accordance with the stipulated punishment.
While lamenting that child trafficking has become a money spinning venture in the state; the Women Affairs Commissioner announced that the state government has placed a ban on establishment of orphanages by private individuals or organizations without government approval.
This she explains is to curtail the indiscriminate selling of children by orphanage homes without recourse to laid down guideines and procedures on child adoption.
The Kaduna Child Protection And Welfare Law is expected to help curb atrocities committed against children in the state including child trafficking, child molestation and child labour among others.