State Development: US Envoy John Bray Hails Ayade's Administration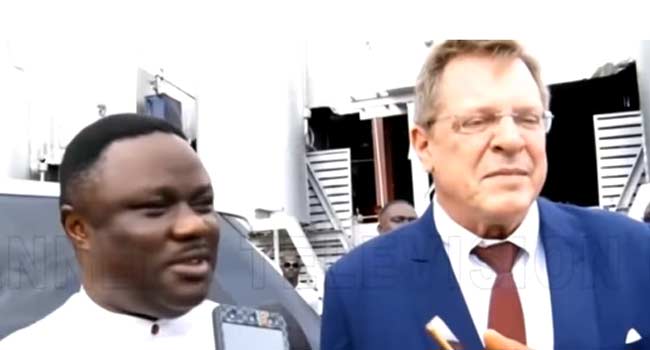 United States Consul General to Nigeria, John Bray, has hailed the Cross River State Governor, Ben Ayade on the development so far in the state.
Mr Bray expressed satisfaction over the industrialisation drive of the Ben-Ayade administration within his three years in office.
He made this known during a visit to the state on Friday.
Mr Bray during his visit inspected the Cross River Garment Factory, the Rice Seeds and Seedlings Factory, the Calabar Pharmaceutical Company and the 21 megawatts power plant.
Speaking shortly after being conducted around the several industries built by the Ayade-led administration, Bray disclosed that, he was impressed seeing such development happening in a state in Nigeria.
On possible areas of collaboration between the United States and Cross River, the US Consul said it was obvious that such existed already with the American-made tractors on the ground at the rice seeds and seedlings factory as well as American engineers at the power plant.
He gave a scorecard of his achievements three years in office; Ayade maintained that all his projects are service driven as his government is about service.