Bayelsa Governor Asks Nigerians To Shun Ethnic Division, Hate Speech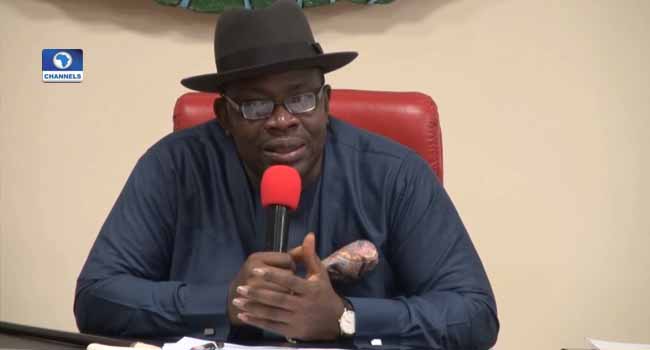 Bayelsa State Governor, Seriake Dickson, has asked Nigerians to shun ethnic division, hate speech and other acts that threaten the unity of the country.
In a statement on Tuesday by his Chief Press Secretary, Francis Agbo, he urged Nigerians and Muslims to love one another and pray for peace for the nation.
The governor called on the people to take advantage of the Sallah celebration to propagate brotherly love among Nigerians, irrespective of their religion or ethnic background.
"The country is more than ever before too divided along religious, ethnic and partisan lines. Nigerians should avoid the use of hate speeches that tend to threaten the age-long love, unity and peaceful co-existence of the people of the country", he urged.
Governor Dickson commended Muslims in the state for supporting his administration and assured them that the government would continue to promote peaceful coexistence among adherents of different religions.
He noted that Bayelsa remains home to all Nigerians, regardless of religious and ethnic affinities.
The governor believed Nigeria can only thrive and become a great nation again if the citizens live in peace.
He also urged Nigerians to imbibe the unity of purpose and love which he said inspired the nation's founding fathers to collectively fight for the independence of the country.