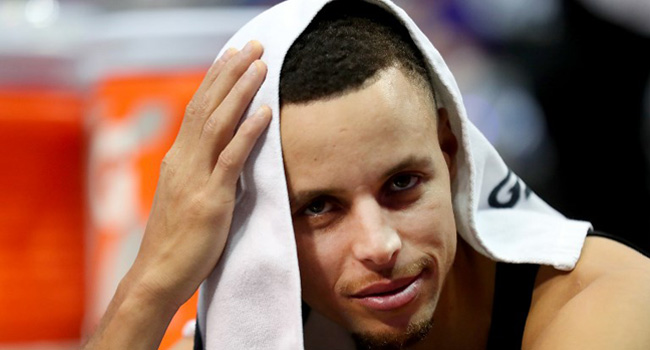 Two-time NBA MVP Stephen Curry escaped serious injury Friday morning after being involved in a multi-car smash while en route to the Golden State Warriors' practice facility.
The Warriors guard was westbound on Highway 24 near Oakland at around 9 a.m. PST when his black Porsche Panamera collided with two other vehicles, damaging both the front and back end of his vehicle, US media reported.
An Oakland television station reported a California Highway Patrol spokesman as saying a car spun out on the freeway and collided with the front of the Porsche before a second car rear-ended it.
Curry's sports car suffered major front end damaged but he was not hurt and eventually made it to the Warriors' morning practice.
Police said the wet weather was likely a factor. There was no word on whether any of the other drivers or passengers were injured.
Curry will not play in Friday's game against the Portland Trail Blazers as he continues to recover from an injury to his left groin.
There was no immediate word on if any charges have been laid.
AFP