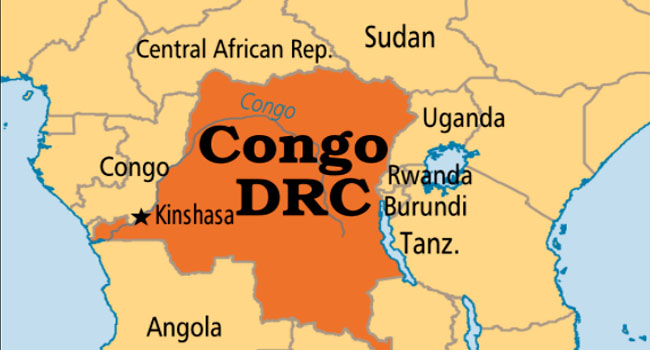 Seventeen people have been killed in two attacks by the ADF militant group in the troubled Benin region of eastern DR Congo, a local mayor said Friday.
Twelve civilians died in Mangolikene on the outskirts of Beni city in North Kivu on Thursday while another five were killed overnight in the Paida area, mayor Nyonyi Masumbuko Bwanakana told AFP.
Explosions were heard overnight in Paida, according to local civil society representative Kizito Bin Hangi.
The regional army's spokesman said the five killings in Paida happened during an attack on barracks in the city.
"We are searching for ADF (fighters)," Captain Mak Hazukay said.
The government has often blamed the group for killings, robberies and kidnappings, but sometimes it is unclear who the true assailants are.
The Allied Democratic Forces (ADF) is a shadowy armed group rooted in Ugandan Islamism that has killed hundreds of people since 2014.
But analysts say the ADF's motives for attacks can vary in a region where armed conflict is hampering efforts to curb an Ebola outbreak.
The attacks came a day after opposition candidate Martin Fayulu visited Beni to launch his campaign ahead of this month's high-stakes presidential election.
Fayulu is among a host of candidates contesting the race in a nation that has not known a peaceful transition of power since gaining independence from Belgium in 1960.
In all, 21 candidates are registered to run in the December 23 race to replace 47-year-old Joseph Kabila, who has ruled since 2001.
AFP