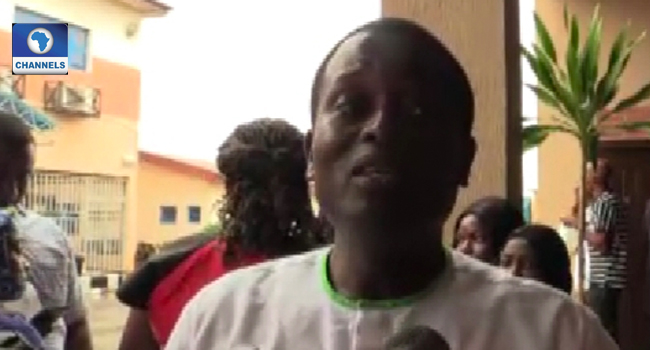 Entrepreneurs have been asked to tap into the potentials of the agriculture sector in Nigeria, adding that it was time to change the dynamics and bring the private sector together.
Addressing thousands of participants who attended a conference organised by Agric Business Empowerment Initiative, the Convener and Chairman of Lagos Chamber of Commerce and Industry (LCCI) Agric Group, Mr African Farmer Mogaji, noted that entrepreneurs in the agricultural space can attract investors and scale up their businesses if they shun working in isolation and adopt an ecosystem approach.
"We are trying to bring the private sector at small scale and medium, such that they can put in the right structure and we can get the sector moving forward. I will say that most young people venturing into agriculture in Nigeria today, have zeal but no knowledge; they have high aspiration which is good, however, it takes a process. Agriculture is not like other sectors and so, you need to work the ropes – they lack coaching and mentoring," Mogaji said.
READ ALSO: NigeriaAt59: Buhari Warns FIRS, Others Of 'Severe Consequences' For Failure To Meet Targets
He announced plans by the organisers to continue working with participants for a period of three months to seek out the ones serious about scaling up their ventures.
"We want to serve as an umbrella body to help, most especially those youths aged 18 – 40 who need information and network. We plan to work with them for three months and then scale up with the few ones that qualify.
"We also need these youths to work together in groups rather than in isolation and we will take them to the next level. We need to come together in order to grow together; there is nothing that is not profitable in Agric business, just that you have to join the right network," he said.
He noted that funding was not a major challenge as funds were available and easy to access by those who understood essential principles of setting up a business in the agriculture space.
"Yes, they talk about funding, but funding is available, it is just that many don't know how to brand, many want to start a project instead of going into franchising. I just got four of the largest cooperatives offer me hundreds of millions to fund any initiative that I will be the technical partner, so, money is not the challenge, rather it is the capacity to handle those funds that is essential.
"The diaspora for example is looking for what to put money into, I know a lot of individuals in the Diaspora pumping money into Nigeria's agribusiness sector. For example, we are importing most of the exotic vegetable seeds we cultivate here, they can invest in those seeds and push it down here, which is quite sustainable and preferable to starting a farm here."
One of the speakers, Mrs. Subomi Plumtre, noted that with the African Free Trade Agreement, a lot of markets have become open and it is time to build a distinct identity and brand for agribusiness products, companies or organisations.
According to her, Investment organisations also are looking for who to fund and they tend to defer to organisations that have credibility and reputation "and if you don't build these qualities, how will they find you?"
She encouraged farmers or agribusiness professionals to go beyond just doing the quality work that they are doing and build a reputation especially online, attend conferences and build networks beyond Nigeria and attract funding that can be used to scale beyond Nigeria.
"I think the government has done a lot in terms of policies that encourage entrepreneurship and agriculture, directed the Central Bank to give out single digit loans, it is now for the agribusiness practitioners to take advantage of these policies to grow their businesses and platforms exponentially," she said.