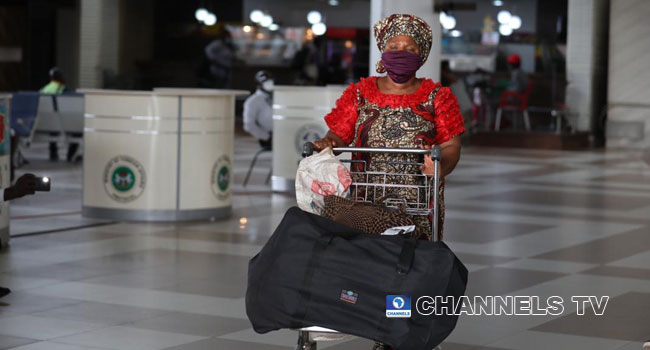 A whole year has come and gone, it's almost the end of 2020. The last time the world stood still like this was, never.
When China first reported cases of coronavirus to the World Health Organization on December 31, 2019, it was described as a mysterious new strain of pneumonia. It changed everything.
The year 2020 has been reality-bending, disruptive, exhausting, and pivotal –time warping. All at the same time.
The year started like no other: "New year, year, new me". After all it was 2020! The most anticipated turn of the century since the great millennium '2000', was not very aware of the conspiracy theories of what the new millennium will do to our world but a simple Google search of the Y2K bug says it all.  
Every one of the most powerful organisations and countries set a 'Vision 2020' for themselves with hopes of things like world hunger being figured out by now (we aren't even close, except someone figures "Manna from the sky" in an app form out).
The word "virtual" had individuals, firms and practically any traditional construct rethink their strategies. Because, what is an organisation supposed to do if there cannot be a gathering of its members? Go the virtual route, or nothing at all, are the choices –to separate between the survival of industries, businesses to those who waited too long to adapt, just wither away
That said, this year has been one of the most trying years for almost everyone alive, we were forced to go on isolation together to protect the very idea of being able to socialise in the near future. 
Some might wish to forget this year. However, the objects we collated are intended to be symbols of acts, experiences, ideas and changes that are worth preserving. 
Here's why:
You have the normal celebrity deaths, natural disasters, racial movements, political acquisitions, and who knows what.
But the reason that stands out of it all is because of a global pandemic.
The last global pandemic occurred in 1918. To put that into perspective, only everyone who is over 102 years old has seen another global pandemic. As a child.
This global lockdown really made our lifestyles uncertain and while everyone was forced to stay home, social media platforms acted as our succour. Talented content creators and influencers created some amazing content to keep everyone entertained. People got a chance to get as creative as they can and this led to the birth of some of the most unique digital challenges one has ever seen! Some social media challenges were so catchy and fun that they instantly went viral.
Check them out below:
Don't Rush Challenge
The 'Don't Rush Challenge' is a makeup brush challenge that got immense popularity and got viral all across the globe. The challenge is simple, all you have to do is flick the brush to your phone screen and then go from drab to fab within seconds.
As a gold mine for creative challenges, Don't Rush challenge got really famous among the crowd. A person got a brushed passed at them, they start off with a natural look and then completely glam up after momentarily covering the camera with the brush. After that, they would throw the brush at someone else. Many girl gangs around the world tried this challenge.
Don't Leave Me Challenge
This is one challenge with hilarious results! It's all about how lame can your joke be. The basic idea behind this challenge is to share a pun or a horrible joke following it up with 'Don't Leave Me' while running away from the camera. We assure you these videos will have you nodding your head and laughing over it at the same time.
The Savage Challenge
As soon as the 'Savage' single dropped, people couldn't stop shaking a leg to it. However, it just went up a notch when the savage remix was created and Beyonce, the queen Bey was a part of it! People from everywhere took part in the Savage Challenge and did the choreography, which caused this challenge to go viral within hours. 
The SuperBowl Challenge
The SuperBowl ceremony featured two legendary singers, JLo and Shakira. Their dance routine, which was choreographed by none other than the Royal Family themselves got viral for its mind-blowing moves. 
Wipe It Down Challenge
TikTok is always coming up with new fun challenges, This Wipe It Down challenge is super simple and entertaining. Basically the video starts with someone wearing one outfit and as soon as they wipe down the mirror, their attire is completely transformed! 
Vogue Challenge
The Vogue challenge went absolutely viral in India and internationally as well since it gave budding fashionistas and makeup artists a chance to showcase their creativity. Everyone had their own take on how the cover should, hence we got to see so many amazing ideas. Check out the above post where we've consolidated our favourite renditions of the challenge.
Pillow Challenge
The famous quarantine pillow challenge was started on April 5th by Instagram users, @styledbynelli and @myforteisfashion. The challenge involved wearing a pillow on your body along with a belt. This trend spread like wildfire on social media and many A-list celebrities also sported a trendy pillow look. This challenge is a perfect example of how creative people can get while being quarantined. Wish to try it yourself? Grab a pillow, put a designer belt around it and get ready to click some fun pictures!
@willsmithI don't remember making this…? @chrisashley
this has made me begin to question the nature of our reality. am i a cake? are we all cakes? in an eternal expanding universe that might as well be a bakery? https://t.co/jQ115dh5si

— gin austen (@ThatguyDavy) July 10, 2020
View this post on Instagram
View this post on Instagram
Black And White Picture Challenge (Challenge Accepted)
This was one more trend that got super popular on the internet in 2020 and for all the right reasons. The black and white picture challenge gained momentum among women all over the world. The aim of this challenge was to empower women and show support for one another. All they had to do was write 'challenge accepted' in their caption and tag other women in the post. There were multiple reasons behind people taking up this challenge but we love how so many women took it up and showed solidity.
2020 challenge
The #2020Challenge was started by the legendary Reese Witherspoon and it literally broke the internet within hours. The challenge is super simple and it literally depicts how uncertain this whole year has been. Multiple creators and artists tried this challenge and the pictures were absolutely hilarious.
Time Warp
The time warp filter is something that went super viral on the internet because of how quirky it is! This filter can literally freeze the frame as soon as the line crosses. There's no doubt that this became an online trend and so many people got super creative with their videos. We still can't get over this fun filter!
Oh Na Na Challenge
This popular and catchy song was a major reason why this dance challenge gained so much momentum. It's a crazy quirky routine that will leave you feeling like a dancing pro!
Drop Challenge
Shaggy's new track 'Banana' is what inspired the popular Drop challenge. This song became fairly special to the content creator community and so many people tried the Drop challenge with quirky sunglasses and fun moves.
 'Who is More' Challenge
A really fun challenge to do with your friends, siblings or even parents! You will find some super fun and quirky questions in the challenge and we assure you, it will be a lot of fun.
Which challenge out of these was your favourite on social media?
Here's a quick timeline.
January 2: Australia calls it's third state of emergency due to bush fires and US military kills Iranian General Qasem in a drone strike
January  3 – 19 people are killed and homes and other buildings are burned by unidentified gunmen in Tawari, Kogi State.
January 7: WHO (World Health Organization) is notified of 2019-nCoV now known as COVID-19
January 8: Prince Harry and Meghan Markle announce that they are stepping down from their duties as senior royals.
American rapper Cardi B announces she will seek Nigerian citizenship.
January 11: First coronavirus death in China
January 15 – 50th anniversary of the end of the Nigerian Civil War (1967-1970).
January 16: Impeachment for President Donald Trump
January 20: First coronavirus case in the US
January 23: Wuhan locked down. First lockdown of 2020
January 24 – Lassa fever outbreak kills 29 in 11 states this month.
January 26: Kobe and Gigi Bryant, along with seven other passengers die in a helicopter accident
January 31: President Donald Trump expands the travel ban to include Nigeria and five other countries.
United Kingdom withdraws from European Union
February 1 – A ban on commercial motorcycles goes into effect in Lagos State.
February 4 – US $300 million (£230 million) seized from former president Sani Abacha's laundered accounts will be returned to Nigeria.
February 5: Trump gets acquitted
February 11: WHO renames coronavirus disease to COVID-19
February 14 – International flights to Murtala Muhammed International Airport in Lagos are diverted to Kotoka International Airport in Accra, Ghana, due to poor weather and complications with new equipment.
February 15:  Europe has recorded its first death, an 80-year old Chinese man who had recently returned to Paris. 
February 24: Harvey Weinstein, a great producer, accused of third-degree rape and first-degree criminal sexual act.
February 27 – A stolen bronze statue from Ifẹ in the Yoruba kingdom is ceased at the Mexico City International Airport and returned to Nigeria. The statue is later found to be a fake.
February 28 – The Federal Ministry of Health has confirmed an Italian citizen who works in Lagos has been confirmed as the first case of COVID-19 in Nigeria and sub-Saharan Africa.
March 5: A man has tested positive for the virus in Egypt, the first case on the African continent. 
Elizabeth Warren drops out of the U.S presidential race
March 9: Exhausted doctors, overwhelmed mortuaries and more than a thousand new cases every day: Covid-19 has plunged Italy into what the prime minister, Giuseppe Conte, says is the nation's "darkest hour".
The emir of Kano, Lamido Sanusi, is dethroned for "disrespect to lawful instructions".
March 10: Italy becomes first country to implement a NATION WIDE lock down
March 11: WHO declares that coronavirus is a pandemic
March 13: Trump declares national emergency
March 15 – Abule-Ado explosion, Lagos State, killed at least 15 people and destroyed around 50 buildings.
March 24: Tokyo 2020 Summer Olympics postponed until 2021
April 2: Global coronavirus cases surpasses one million
April 7: Wuhan lifts the lockdown after 76 days.
April 8: Bernie Sanders drops out of the presidential race
April 9: New York has the new highest number of coronavirus cases
April 13 – People of African origin, including Nigerians, faced discrimination in Guangzhou and elsewhere in China. Africans from Nigeria, Togo and Benin have been evicted from hotels in the middle of the night, a group of African students was forced to take COVID-19 tests despite not having travelled recently, and others reported being threatened with having their visas and work permits revoked.
April 17 – Considerable fake news about the coronavirus is circulating in Africa.
April 25 – The Central Bank of Nigeria took 1.47 trillion naira ($3.8 billion) from lenders as additional cash reserves for failing to meet regulatory targets.
April 28– Gravediggers in Kano report a mysterious increase in deaths. There is speculation that the deaths may be linked to the coronavirus pandemic.
April 30 – Confirmed COVID-19 cases in Kano triple from 77 at the beginning of the week to 219 as health authorities ramp up "verbal autopsies". State officials insist most of the fatalities were due to other diseases rather than COVID-19. Nasiru Sani Gwarzo, head of the presidential COVID-19 taskforce sent to Kano, said the rise in deaths was also due to cuts to medical services for other ailments as a result of the crisis.
May 6 – Olalekan Hameed is sentenced to death in a trial broadcast on Zoom for the murder of his employer's mother.
May 15 – A controversial plan to close Koranic schools in 19 northern states and sending ′′almajirai′′ (″pupils″) home results in spreading COVID-19. Sixty-five boys test positive in Kaduna, 91 in Jigawa, eight in Gombe, and seven in Bauchi State.
May 30 – #JusticeForUwa is trending in Nigeria, with the family of Uwavera Omozuwa family appealing for help to track down her rapists and killers in a church in Benin City, Edo State.
10 June – The World Trade Organization accepts the nomination of two-time Nigerian minister Okonjo-Iweala as its Director-General.
12 June – U.S.-based streaming company Netflix pairs up with Mo Abudu, owner of EbonyLife TV (ELTV), to create two new TV series and several films.
Jun 17: Daniel 'Dan' Foster Dies
22 June – Cross River gorillas including babies, once thought to be an extinct species, are captured on film by conservationists in the Mbe Mountains near the border with Cameroon.
July
8 July – Nnamdi Azikiwe International Airport in Abuja and Murtala Muhammed International Airport in Lagos reestablish domestic flights after a three-month shutdown; other airports will open soon. No date has been given for the resumption of international flights.
11 August – Musician Yahaya Sharif-Aminu, 22, is sentenced to death by hanging in Kano State for blasphemy against Muhammad.
October (#ENDSARS)
October 3- Protests are sparked by a viral video allegedly showing SARS officers killing a young man in the southern Delta state.
October 8- Demonstrations across Nigeria start in major cities protesting against the death of the young man killed on October 3.
October 11 – Nigeria's police chief announces the dissolution of SARS after days of widespread demonstrations against police brutalities.
October 15 – As protests grow more intense, the Nigerian army releases a statement warning "all subversive elements and troublemakers" and says it "remains highly committed to defend the country and her democracy at all cost".
20 October – Tagged "Lekki massacre", armed security personnel use live bullets to disperse crowd in Lekki at the #ENDSARS protest leading to casualties and fatalities. Lagos State's governor declares a 24 hours curfew in the state.
November
14 November – Witnesses say that soldiers shot civilians during a peaceful protest is Lagos on October 20.
28 November – Koshebe massacre: 110 civilians and peasant farmers were killed and six were wounded as they worked in rice fields in Koshebe village. It is the deadliest attack against civilians in Nigeria this year.
December
8 December – Amnesty International says 10,000 civilians have died while in police custody since the beginning of the Boko Harum insurgency in 2011.
18 December – The schoolboys are released. One hundred girls kidnapped in the 2014 Chibok kidnapping are still missing.
22 December – Kankara schoolboys are kidnapped and then released in Katsina State.
25 December – Boku Harum militants kill eleven people and burn a church in Pemi, Borno State.
29 December – The International Monetary Fund estimates the GDP of Nigeria at USD $442.976 billion, making it the largest in Africa and the 26th largest in the world.
Deaths
January
9 January – Chukwuemeka Ike, writer.
13 January – Toyosi Arigbabuwo, actor.
February
2 February – Peter Aluma, basketball player.
4 February – Asiwaju Yinka Mafe, politician.
Adnan Bostaji, Saudi Arabian ambassador to Nigeria.
10 February – Ignatius Datong Longjan, politician and Senator.
12 February – Victor Olaiya, highlife trumpeter.
14 February – Peter Iornzuul Adoboh, Roman Catholic prelate, bishop of Katsina-Ala.
March
1 March – Pa Kasumu, actor.
Ndidi Nwosu, powerlifter and Paralympic champion.
22 March – Ifeanyi George, footballer.
April
11 April – Dr. Aliyu Yakubu, doctor.
15 April – Dr. Emeka Chugbo, doctor.
21 April – Richard Akinjide, jurist and former Minister of Justice.
30 April – Tony Allen, drummer.
June
1 June – Majek Fashek, reggae singer and songwriter.
23 June – Shafkat Bose Adewoyin, Nollywood actress.
25 June – Abiola Ajimobi, politician, former Governor of Oyo State.
Ogun Majek, Nollywood actor
28 June – Nasir Ajanah, chief judge of Kogi State.
29 June – Bode Akindele, Parakoyi of Ibadanland and businessman.
July
6 July – Inuwa Abdulkadir, politician.
8 July – Jimmy Johnson, actor.
14 July – Tolulope Arotile, helicopter pilot.
20 July – Ismaila Isa Funtua, politician.
August
4 August – Joseph Thlama Dawha, chemical engineer, former managing director of the Nigerian National Petroleum Corporation.
8 August – Buruji Kashamu, politician, former Senator.
15 August – Wilberforce Juta, politician, former Governor of Gongola State.
31 August – John Felagha, footballer.
September
13 September – Ayo Akinwale, actor.
17 September – Jimoh Aliu, actor.
20 September – Shehu Idris, 84, aristocrat, Emir of Zazzau (since 1975).
October
13 October – J. P. Clark, 85, poet.[95]
December
11 December – Sam Nda-Isaiah, 58, political columnist, entrepreneur and journalist, founder of Leadership.
17 December – Peter Yariyok Jatau, 89, Roman Catholic prelate, Archbishop of Kaduna (1975–2007).
25 December – Chico Ejiro, film producer and director, seizure.
Some of them were good, some bad, some ugly! Each of us has different reasons on why 2020 is an unforgettable year, tell us the reason it was the most defining part of the year for you.