#LaburuIsComing: Brace Yourself For Kemi Adetiba's 'King of Boys 2'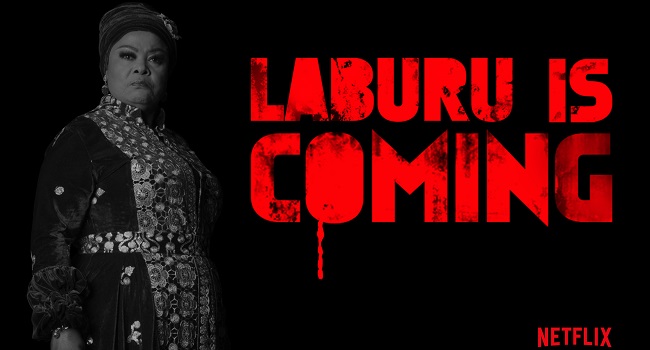 The wait is finally over for Kemi Adetiba's 'King of Boys 2'.
The filmmaker and director has confirmed the arrival of 'King of Boys 2', the sequel to her 2018 multi-award-winning movie. It means one thing, Labaru is coming.
In a lengthy post shared on her Instagram accompanied by pictures of billboards across cities teasing the movie, Adetiba revealed that the movie production seemed like a dream that would never happen at first.
"If I've ever shown bravado on this app, please ignore. I cried ugly, happy tears this morning. I'm talking snorting dripping, happy tears. I then got on a twenty-minute video call with Sola Sobowale, and we both cried together," she wrote.
"This is what dreams are made of. A lot of work has gone into this. After almost dying last year and moving straight from the hospital (after being sick for almost 7 months) to the KOB 2 set only six weeks later."
"I'm grateful to the entire KOB 2 production family. I love you guys more than you know. This is us. Thank you to the amazingly talented actors that gave us their talent to keep safe for them housed in a film. I pray we did you justice, and never let you down.
"And finally… Thank You, Netflix for not only pushing us for greatness but also teaching us so many things needed to elevate to the next level."
The first installment of King Of Boys got several nods from critics and fans alike with fans singing praises of Sola Sobowale's performance in the motion picture. Even though the first was premiered in cinemas before it was eventually streamed on Netflix, the sequel will go straight to the streaming giant.
Netflix Naija also teased us with a simple post that read, "Word on the street is that she's coming back. Let me know if you see her." #LaburuIsComing
If the reference finds you lost, it is probably because you need to watch the first installment of King of Boys. But if you do not mind spoilers, then you should know that Eniola Salami, self-proclaimed Laburu, is the eponymous King of Boys. She sits at the head of a table of gang-lords and whatever deal any of the other men on the table makes, they are obligated to give her a percentage.
Now that we are getting a second part, we have some questions!
To recap, the first part ended with Eniola in exile for five years. From what we saw, she went into exile after she was declared wanted by law enforcement authorities all over the country.
She started to seek power and prominence of a different kind. She wanted to be a minister but the barriers to crossing from the underworld to mainstream politics were higher than what she expected. Will the crossover happen this time?
Will Eniola's street muscle give her a higher hand when it comes to state politics?
Then there is Makanaki (played by Reminisce), who wants to become the King of Boys. A heist had provided him with money and with which he wants to buy power. He openly insults her; she vows to end him. Will she keep her word?
Some of the scenes took place in the past and showed a young Eniola as played by Toni Tones, will we be seeing more of her?
"King Of Boys 2" written, produced, and directed by Kemi Adetiba, will include Sola Sobowale, Remilekun "Reminisce" Safaru, iLLBliss, Richard Mofe-Damijo, Nse Ikpe Etim, Efa Iwara, Toni Tones, Jide Kosoko, Osas Ighodaro, and more.
No word yet on when the movie will be released, but that is okay. We will just keep our fingers crossed and renew our Netflix subscription.