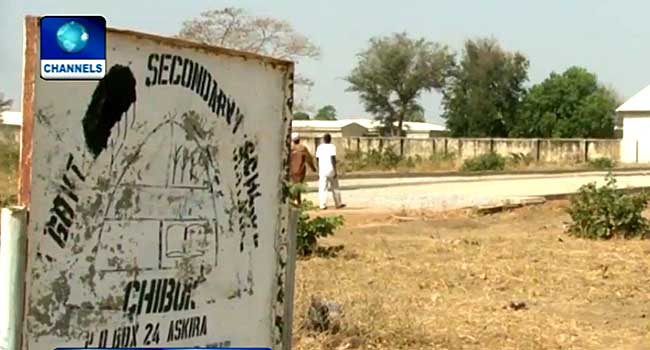 Members of Chibok community in Chibok Local Government Area of Borno State have called for an end to the attacks in the area, seeking the return of the schoolgirls believed to still be in Boko Haram captivity.
Speaking during a press conference in Abuja on Saturday, Kibaku Area Development Association (KADA), an association of people from Chibok, lamented that since the outbreak of insurgency over a decade, the area had been attacked over 72 times, with over 407 persons killed.
READ ALSO: NDLEA Arrests Three Transborder Traffickers With 48,000 Tablets Of Tramadol
"On behalf of the entire Chibok community, we are using this medium to once again call on President Muhammadu Buhari to rescue Chibok community, an ethnic nationality, from total annihilation by the Boko Haram terrorists. This is because since the mass abduction of 276 of our daughters on April 14, 2014, where about 57 escaped on their own we still have 110 of them still unaccounted for," KADA National President, Dauda Iliya, said.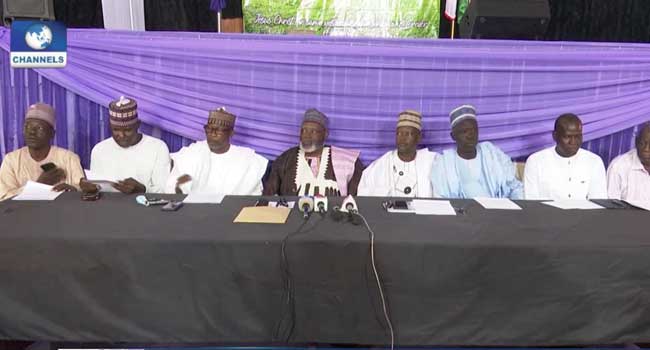 "We call on all well-meaning Nigerians and Mr. President in particular, to rise up to the occasion and urgently save our people from total annihilation and starvation."
The group equally advised the Federal Government to seek support and synergise with the Armed Forces in tackling insecurity in the region.
While asking the government to set up a camp for the Internally Displaced Persons (IDPs) in the community, the association is still hoping for the safe return of the remaining 110 schoolgirls abducted over seven years ago.
Chibok came into the spotlight in 2014 after the terrorists abducted over 270 schoolgirls of the Government Secondary School Chibok, a situation that drew global condemnation, especially from former US President, Barack Obama.
Eight years after the abduction, the group asked President Muhammadu Buhari to come to their aid by improving the security situation in their community as well as securing the release of the schoolgirls.