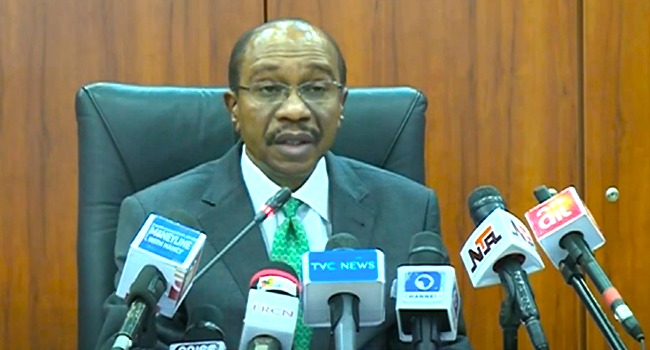 The Central Bank on Thursday said its policies and measures have led to a significant improvement in diaspora remittances inflow.
Speaking at the end of the Banker's Committee meeting in Abuja, Governor Godwin Emefiele said inflow increased from an average of US$6 million per week in December 2020 to an average of over US$100 million per week by January 2022.
According to him, diaspora remittances had fallen significantly in the wake of the Covid-19 pandemic.
READ ALSO: CBN Announces Programme For Repatriation Of $200bn In Three-Five Years
"This is understandable because to the extent that COVID-19 led to significant job losses in many advanced economies, diaspora remittances also suffered commensurate reductions in inflows into Nigeria," he said.
"All these factors jointly explain the heightened pressures on the currencies of major emerging market countries, including Nigeria."
However through policies such as a N1 trillion facility in loans to boost local manufacturing and production across critical sectors and the reduction of the interest rate on CBN intervention loans from 9 to 5 percent, remittances improved, Mr Emefiele said.