One person has died following the collapse of a one-storey building in the Ikeja area of Lagos State.
The Lagos State Emergency Management Agency (LASEMA) confirmed the casualty figure, saying the incident happened at No.12, Aromire Street, Ikeja on Wednesday. It said the building formerly housed a supermarket but partially collapsed due to construction work by some unskilled workers on site.
READ ALSO: [PVC Collection] Lagos Govt Declares Work-Free Days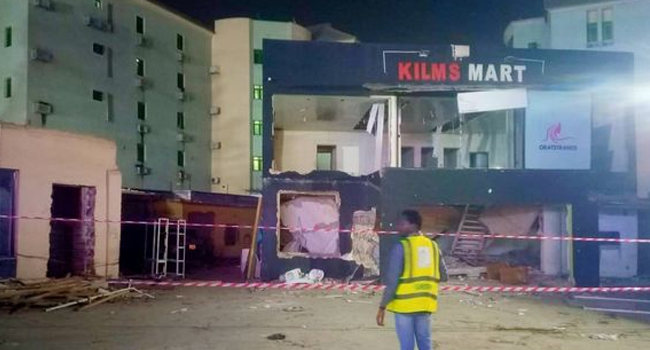 "The Agency swiftly responded to the emergency call immediately it was escalated and activated its emergency response plan by deploying its responders to take full control of the situation," LASEMA's Permanent Secretary, Olufemi Oke-Osanyintolu, said in a Thursday statement.
"Unfortunately, an adult male reported to be a welder lost his life instantly at the scene. His remains were recovered and removed from the scene.
"The post-disaster assessment conducted by the Agency's Team indicates that the building does not pose any threat to adjoining buildings. The building was cordoned off and Lagos State Building Control Agency, LASBCA, and Nigeria Police were contacted for further action."
This incident is the latest in a series of building collapse in Lagos and other parts of Nigeria.
Bad workmanship, low-quality materials, and corruption to bypass official oversight are often blamed for Nigerian building disasters.
In September, six people were killed when a seven-storey building under construction collapsed in the city.
There have also been deadly building collapses in other parts of Nigeria in recent months.
President Muhammadu Buhari has called for improved construction standards, saying the frequency of building collapses was "increasingly embarrassing".
Since 2005, at least 152 buildings have collapsed in Lagos, according to a South African university researcher investigating construction disasters.