Governor Aminu Masari of Katsina on Monday called on residents of the state to assist the government in efforts to reintegrate those affected by banditry.
The state, according to the governor, is witnessing a reduction in banditry due to a lack of money in circulation to pay for ransom unlike before.
The government,  he observed, must ensure that children of the displaced persons are educated and their mothers taught skills otherwise what is seen today will be a child's play.
Masari was speaking during a special dinner organised to bid him farewell by Friends of Labour held at the Presidential Banquet Hall of the General Muhammadu Buhari House, Katsina.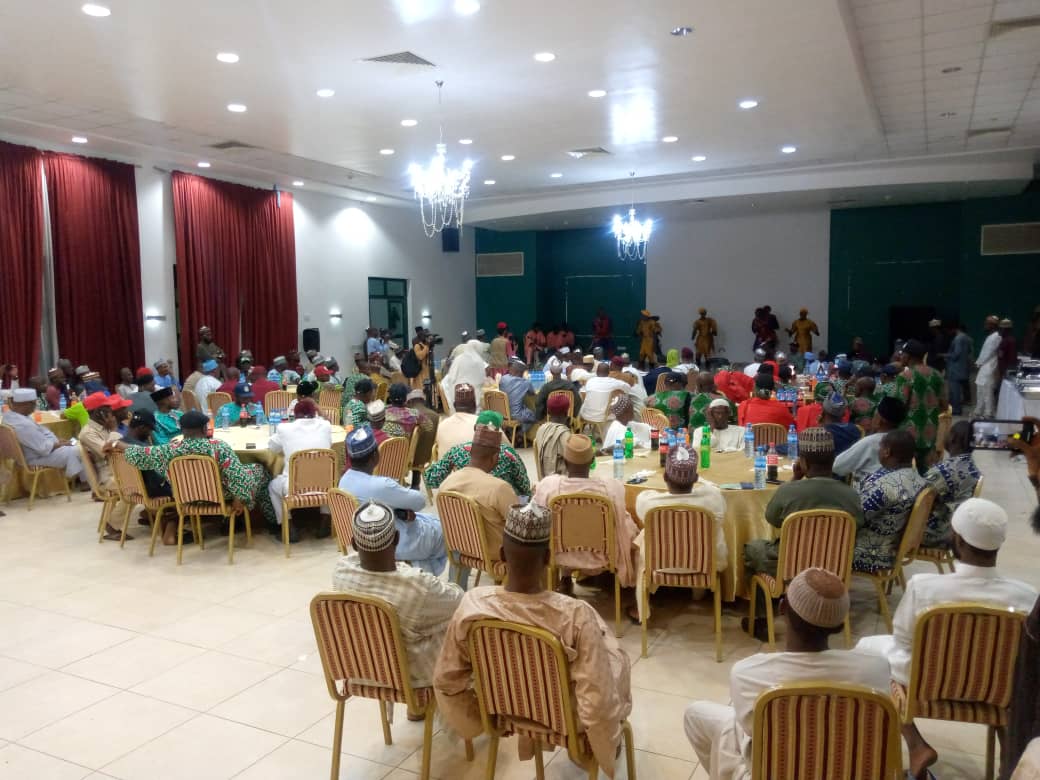 "For us here in Katsina and many other states, our biggest challenge which I always call on people of the state to reflect, think, and assist the government to do something about, is how do we reintegrate the rural communities affected by banditry?" he said.
"Their numbers keep on multiplying and they lack the basic education and are unskilled.
"While thinking of your salaries and allowances, at the same time think about those who have been displaced in surrounding urban centres, [and the risk of] their children becoming social miscreants.
"As a government, we have tried in the issue of gratuity payment with the support of labour. When I came in 2015, there was an unpaid accumulated gratuity and unpaid pension of over N11 billion for both the state and local governments.
"We were able to through the Federal Government bailout program settle over N7 billion for the local governments and about N6 billion for the state and civil servants. And from then on, we have been paying pensions as of when due but the gratuity keeps on accumulating.
"We have given for the payment of gratuity over N10 billion from 2015 to date. It's not the fault of the government but you have to think out of the box, how do we get out of this?
"The mainstay of the Nigerian economy, the funds that come to state and local governments is from the federation account. The resources are there but were not equally distributed. So, this is a food for thought. My advice to you the labour at all levels, you must sit up."