Channels Media Group announces its entry into the business reality space with the launch of 'Fund It Forward', a competition show designed to nurture the next generation of social enterprises driven by Nigerian youths.
This new social enterprise project, brought to you by Channels Television, explores a world where young innovators are increasingly attempting to bridge the gap between people and profits with the burning question for Nigeria being: are these impact-driven business models scalable and sustainable here?
'Fund It Forward' seeks to answer this question by putting 12 young social entrepreneurs to the test as they vie for a chance to secure significant grant funding and invaluable mentorship from esteemed socialpreneurs.
Each week, each entrepreneur must balance their business acumen with their unwavering commitment to making a positive difference, as they compete in a series of challenges designed to elevate but also evaluate their budding social enterprises. 
These challenges will reflect the real-world stages of building a mission-driven business, enabling our contestants to develop their skills and know-how, and in turn, enlightening the viewers about the workings of establishing a successful social enterprise.
Over the course of eight intense elimination rounds, contestants must convince a seasoned judging panel that they possess the rare combination of innovation, heart, and business prowess necessary to succeed.
The judges will be exceptional men and women in the impact space with the desire to build up the next generation of socially motivated entrepreneurs. Their expertise will cover creating successful start-ups, shrewd business financing, advocacy of underserved groups, and more.
The contestants at the heart of the adventure will be young, motivated Nigerians between the ages of 20 and 35 with early-stage social enterprise ventures. Eligible individuals are encouraged to apply by going to: https://casting.funditforward.tv/.
'Fund It Forward' is the brainchild of Executive Producer Zemmy Momoh, Corporate Social Responsibility and Social Impact Programming Director at the Channels Media Group.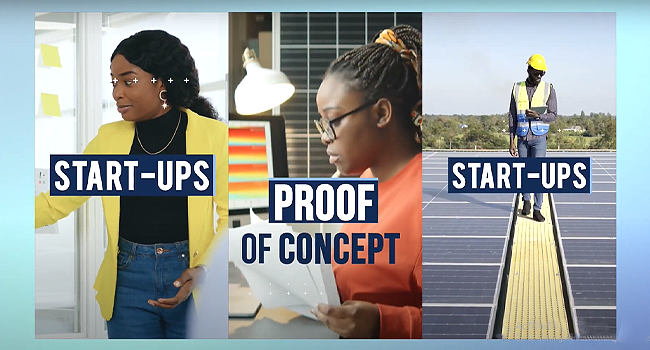 Reflecting on the vast potential of Nigeria's youth, Momoh states, "Nigeria has one of the world's largest youth populations, with about 70% of the country's population being under 30. Here we have a huge potential economic driver, if we can just tap into the entrepreneurial and problem-solving spirit that is so evident in young Nigerians.
"The Channels Media Group has social impact and empowerment in its very DNA, so we wanted to play our part in motivating the youth in an entertaining but informative way. We thought, why not give young, mission-driven entrepreneurs a real helping hand and educate and inspire our viewers on the ins and outs of socially motivated business at the same time?"
In collaboration with Lighthouse Television and Filmworks, 'Fund It Forward' promises to captivate audiences across Nigeria and beyond. Set to premiere on Channels TV in the last quarter of 2023, viewers are invited to join the transformative journey of these change-making entrepreneurs and feel empowered to become changemakers themselves.
For more information about 'Fund It Forward' visit https://casting.funditforward.tv/ or follow @funditforwardtv on Facebook, Instagram, X, LinkedIn, and YouTube.
For media enquiries, contact: [email protected].