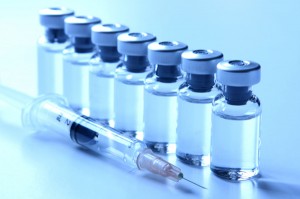 Medical experts and clinical researchers in Africa say the lack of infrastructure and subjects for clinical trials are hampering vaccine and indigenous drug development in the continent.
The President of the Bio Resources Group, Professor Maurice Iwu, told reporters on Monday that reliance on foreign inventions have affected the development of indigenous vaccine for the Ebola Virus.
Professor Iwu, who was a member of the Federal Government Treatment and Research Committee, during the Ebola outbreak last year, was addressing journalists during a press conference in Abuja.
The briefing was held ahead of the 2015 annual clinical trial summit that will hold next week in Lagos State in south-west Nigeria.
The need to develop indigenous drugs for the treatment of diseases in Africa became more prominent after several lives were lost to the outbreak of Ebola Virus Disease last year.
The disease claimed over 10,000 lives, according to the latest tally released by the World Health Organization in March.