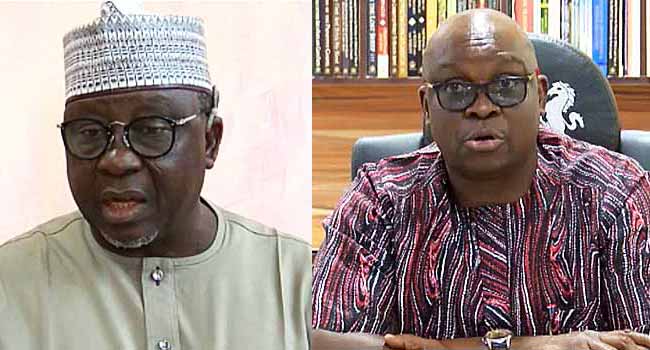 Nasarawa State Governor Tanko Al-Makura, has condemned the violence that greeted the conduct of the party primaries in the state.
Al-Makura who chaired the committee which organised the primary told journalists on Sunday that he decided to cancel the exercise when he observed that the whole thing had turned violent.
He also promised to report the outcome to the higher authorities with the hope for a peaceful repeat.
He said: "I felt as a party that is driving the process of the administration of this country, we cannot allow any of such important programmes or exercise to be marred by any kind of thing that would reduce its capacity or integrity."
On the other hand, the Ekiti State Governor Mr Ayodele Fayose also expressed his displeasure over the conduct of the election, while stating alleged plans by some hoodlums to disrupt the Congress of the People's Democratic Party (PDP) on Tuesday.
He, therefore, challenged security agents to do everything necessary to forestall a recurrence of such at his party's congress.
Read Also: Ekiti Primaries: Disruption By Hoodlums Shows Desperation Of Some Aspirants – Fayemi
"This development should be a great concern to all well-meaning Nigerians as we approach the Ekiti and Osun state elections as well as the 2019 general elections.
"Another worrisome development is the information at my disposal that the APC is plotting to sponsor thugs to disturb the PDP primary election scheduled for Tuesday 8 of May as to create the impression that violence is common to all political parties – they want to give the impression that it is not APC alone, rather than do the needful, put the party in order, save Nigeria this embarrassment and Ekiti People, they believe that if they create problem in the PDP primaries, they will be able to douse the embarrassment that has greeted their primaries.
"I, therefore, call on security agencies to act decisively to nib this sinister plan in the bud," he stated.