A Federal High Court in Abuja has sacked the National Secretary of the ruling People's Democratic Party (PDP), Olagunsoye Oyinlola.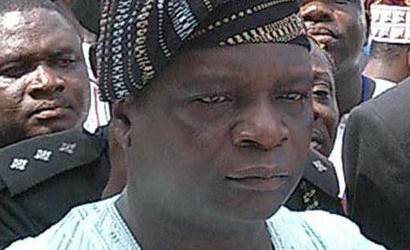 Presiding judge, Justice Coram AbdulKafarati ruled that he could not have emerged as the nominee of the PDP in view of the two court judgement which nullified the congress.
The Judge held that the action of PDP and Mr Oyinlola amounted to criminal conduct and liable to be condemned to prison, being a flagrant disobedience to two court orders.
He further noted that Mr Oyinlola is not worthy to be recognized as the national secretary of the party and should vacate the office.
He therefore dismissed the preliminary objection brought by the defendants and granted all the reliefs sought by the plaintiffs.
The Ogun state chapter of the party had through its chairman, Adebayo Dayo instituted a suit challenging the nomination of Oyinlola by the South West Caucus on ground that two court judgments had nullified the South-West zonal congress through which he was nominated.