EFCC Re-arrests Convicted Pension Boss
A former deputy director in the Police Pension Office, John Yakubu, still has a lot to account for as he has just been re-arrested by the Economic and Financial Crimes Commission (EFCC).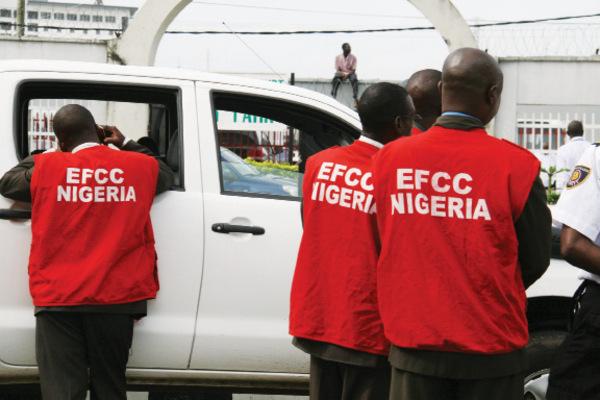 Mr. Yakubu, who was convicted by an Abuja Federal High Court on a three count of criminally converting N23.3 billion Police pension fund for personal use, was on Monday sentenced to six years imprisonment or an option of  N750,000 fine – about one percent of the entire loot.
The EFCC on Tuesday filed fresh charges at the Federal High Court in Abuja Court against Mr. Yakubu who was let off the hook after pleading guilty to the criminal charges.
The Commission charged Mr. Yakubu to court on a four count of false declaration of assets contrary to section 27 Sub Section 3 of the EFCC Act.
According to court documents, Mr. Yakubu is charged with failing to declare in his asset form as a civil servant his interest in Sy-A Global Services Limited, a company solely owned by him and members of his family.
The second charge stated that Mr. Yakubu did not declare the sum of N250,000 lodged in fixed deposit  in the name of the said company with a commercial bank.
He is also accused of failing to declare another N10 million lodged in a separate commercial bank in the name of the said company.
According to the fourth charge Mr. Yakubu used a surrogate, Danjuma Gele to deposit the sum of N25 million in a fixed deposit account.
No date has been given for his formal arraignment in court.