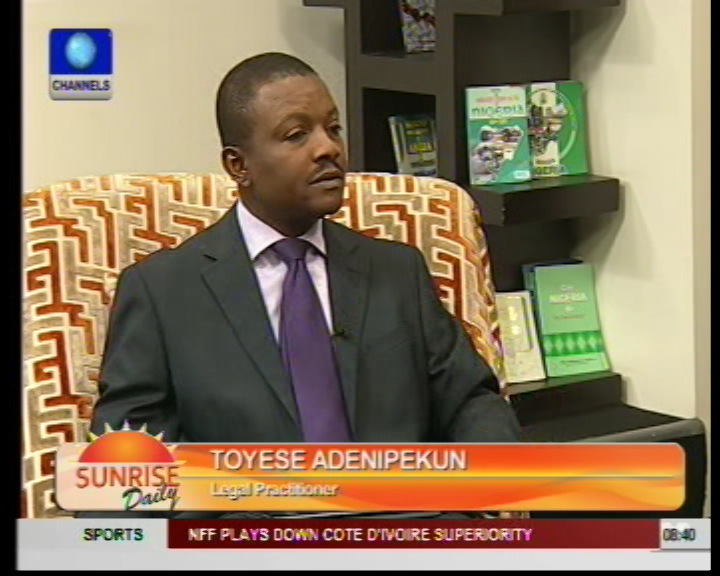 A Legal practitioner, Toyese Adenipekun on Thursday described the court ruling on the Police Pension theft case as unsubstantial.
Speaking on Channels Television's Sunrise Daily, Mr Adenipekun confessed his surprise at the court's decision, an echo of the general reaction to Justice Adamu Bello's judgment.
"Given the facts of the case and how much involved, N32 billion you would have expected that the fine would be substantial enough to bring about the deterrence value of the criminal justice system," he said.
In the light of the argument that Justice Bello's ruling is what the law dictates, Mr Adenipekun agreed that plea bargaining can take place stating that "the whole essence is to ensure the speedy dispensation of justice."
Asked if he suspects any conspiracy in the case, he said that it is hard to prove that there is any conspiracy involved in the controversial case but confirms public suspicions that "something wrong took place somewhere."
"I wonder what the prosecution had to tell the court before the court was convinced to allow the initial charges to be reduced," he said.