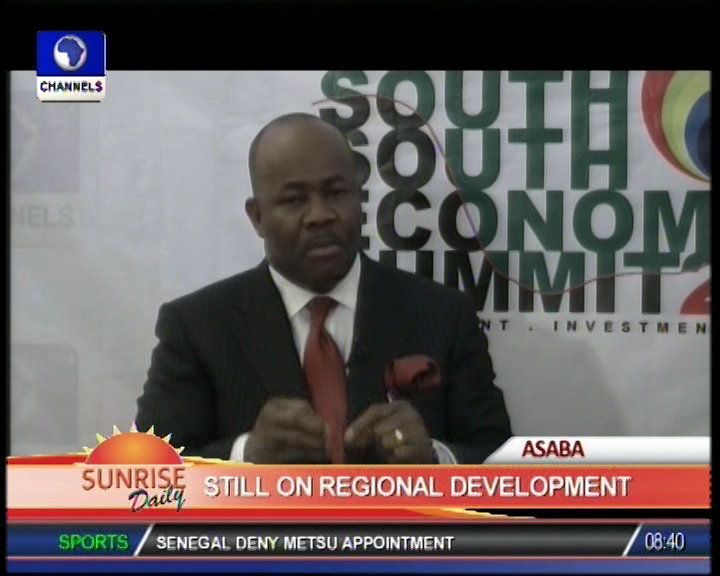 Chairman of the newly established People's Democratic Party Governor's Forum and Governor of Akwa Ibom state, Godswill Akpabio has said that the planned merger of some opposition parties in order to unseat the ruling party is an exercise in futility.
Governor Akpabio, who said this in Abuja while meeting with the national chairman of the party, explains that the formation of PDP Governors Forum is aimed at strengthening the party in order to confront the challenges facing the nation and not to confront the Nigeria Governors Forum.
He also added that the party cannot afford toy with the fate of millions of Nigerians and as such the party is embarking on a self-cleansing exercise as part of efforts to reposition the party ahead of the 2015 general elections.