Nyanya Bombing Suspect Ogwuche Extradited To Nigeria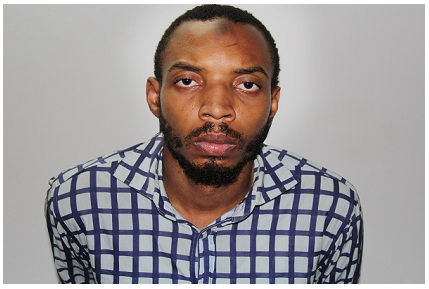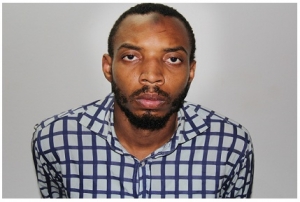 The suspected mastermind of the April 2014 bomb blast in Nyanya, Abuja, Aminu Ogwuche, has been extradited from Sudan where he allegedly escaped to after the incident which claimed several lives.
Addressing newsmen at the Presidential wing of the Nnamdi Azikiwe International Airport in Abuja, Coordinator of the National Information Centre, Mike Omeri, flanked by the Force Public Relations Officer and the Deputy Director, Public Relations of the Department of State Service, said that Mr Ogwuche was arrested and extradited from Sudan with the cooperation of the Sudanese Government.
Mr Omeri assured Nigerians that the Federal Government was committed to winning the war against insurgents.
"The fight against insurgency and the efforts to get our girls back is top priority of the Government of Nigeria.
"Besides that, this is also evidence that the Armed Forces of Nigeria and security services and all agencies are working hard to put this thing behind us as a nation.
"Therefore it is time for all of us to come together, stand with our people, stand with our Government, stand with our Armed Forces and the security services so that we can build a peaceful, united, progressive and prosperous country once again."
The Department of State Service, DSS, in May, arrested five men for the April 14 bombing of Nyanya Park.
While briefing the press on the arrest, the spokesperson for the DSS, Marilyn Ogar, declared both Rufai Abubakar Tsiga and Ogwuche wanted for allegedly masterminding the bombing.
She said: "It is noteworthy that the UK born Aminu Sadiq Ogwuche, with Service Number 95/104 deserted the Nigerian Army in 2006. He served in the Intelligence Unit of the Nigerian Army between 2001 and 2006 and was posted to the Nigerian Defense Academy in 2006, but rather than reporting at the academy, he deserted.
"Aminu Sadiq Ogwuche was arrested by this service (DSS) on 12 November 2011 at the Nnamdi Azikwe International Airport Abuja on his arrival from the United Kingdom for suspected involvement in terrorism related activities, but was released on bail on 15 October 2012 to his father, a retired Colonel, Agene Ogwuche, following intense pressure from human rights activists who alleged human rights violation."
While Tsiga is still at large, Ogwuche's arrest is seen as a major breakthrough for the security agencies in their fight against insurgency.