FEC Approves 200 Million Naira To Tackle Ebola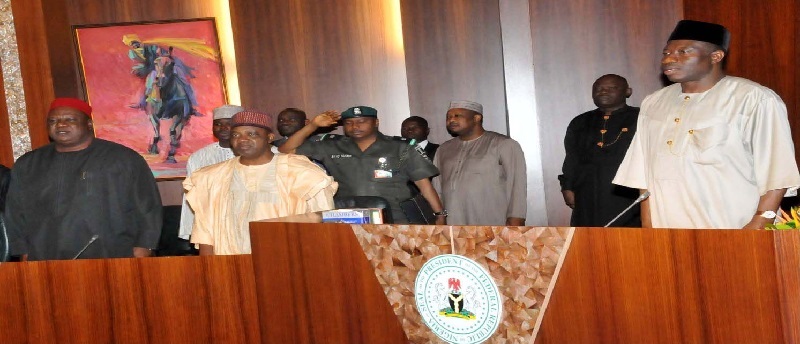 The Federal Executive Council (FEC) has approved the sum of 200 million Naira to support the Lagos State government in tackling the Ebola Virus Disease that has killed at least 1,200 persons since its outbreak in the West African region early this year.
Announcing the donation after the council meeting on Wednesday, the Minister of Health, Professor Onyebuchi Chukwu, who joined the Minister of Information, Labaran Maku, to brief reporters on the outcome of the meeting, said the donation was coming at a time the United States government also donated 30 body scanners for screening at airports and border areas.
He said the donation was following the meeting President Goodluck Jonathan held with the United States President to fashion out ways of checking the spread of the virus.
The Nigerian President had approved an intervention fund of 1.9 billion Naira last week to help contain the spread of the virus that has claimed the lives of five persons in Lagos state, the only state with reported cases of Ebola.
Ebola was first reported in Nigeria in July, when a Liberia-American man, Patrick Sawyer tested positive to the virus.
Sawyer died on July 25.
Also at the meeting, members of the council were told that only five cases of polio had been reported this year as against the over 20 cases reported last year.
The Council expressed happiness over the efforts made towards the eradication of polio.
Meanwhile, the FEC awarded contract to the tune of 31 billion Naira for the evacuation of the over 40 megawatts of power from the Kashimbila dam in Taraba State.