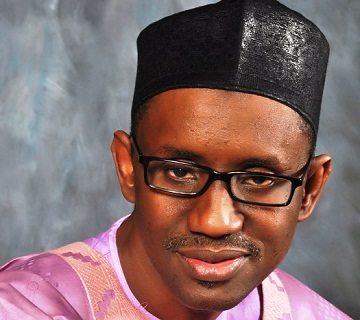 The Peoples Democratic Party (PDP) has granted waiver to a former Chairman of the Economic and Financial Crimes Commission, Nuhu Ribadu and two others to run as aspirants under the platform of the party in the October 11 governorship bye-election in Adamawa State.
Other persons granted waiver were a former military administrator of Lagos and Borno States, Buba Marwa and Markus Gundiri, the governorship candidate of the defunct Action Congress of Nigeria in the 2011 election.
PDP spokesperson, Olisa Metuh, made the disclosure to journalists on Friday at the National Secretariat of the party in Abuja.
The three aspirants had earlier submitted their application for waiver to the National Working Committee (NWC) of the party.
The NWC had also forwarded the requests to a sub committee under the leadership of the National Organising Secretary, Abubakar Mustapha.
The committee submitted its report to the NWC on Friday, recommending that the waiver should be granted.
With the development, the three aspirants will alongside eight others face a screening panel on Saturday.
The PDP is expected to name the panel members later on Friday.