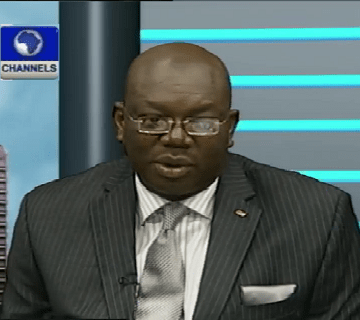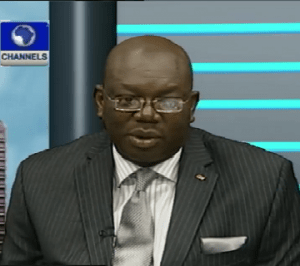 The chairman of Automobile Group in the Lagos Chamber of Commerce and Industry, (LCCI), Oseme Oigiagbe, has described the Automobile industry in Nigeria as one in the 'norming and storming' stage of development.
On Channels Television's programme, Business Morning, on Monday, Mr Oigiagbe said Nigeria's automobile industry was in a stage of getting into its mainstream, a process that would require a very strong will for the industry to grow.
"We are going into the norming and storming stage and we are in the part of setting the record straight. If we do the implementations by following through the tenets of the policy in terms of the conceptual framework, the policy benefits, aims and objective, it will help in ensuring that the automobile industry in Nigeria get back on the mainstream," he said.
According to the Director-General of the National of Automotive Council in Lagos, Mr Aminu Jalal, said that 11.2 billion Naira had been given out to sort loans to automobile part component manufacturers in the country to ensure that the automotive policy realised its full potentials.
Revealing that the Federal Government has shifted by six months only the full imposition of the new tariff on imported new vehicles from January to July, this year to allow importers to clear vehicles, he pointed out that they had ordered under the old rates and added six more months extension on the importation of used vehicles till December.
Mr Oigiagbe, stressed that an issue the government should address was the reversal of the increasing purchase of used automobile vehicles to that of the new vehicles, with the issues around warranty and ownership resolved.
To ensuring that the industry would have functional power to run, Mr Oigiagbe said that the issue on policy, structure and tariff needed to be regulated in the automobile industry with the introduction of import duty and import levy in Nigeria.
He, however, said persons (dealers) involved in the 'used vehicle trade' would get a concession and would not pay levy for cars till December but pay a duty that has been slated by the policy. Mr Oigiagbe further explained that the dealers operating in the new vehicle trade, would  now pay the 35 per-cent duty and 35 per- cent levy tariff to the government as tax.
He also noted that the industry was one of the highest 'employer of labour' contributing to increasing skill the developmental effort. "The government should train a pull of manpower to achieving the goal in technology, acquisition, accumulation and renovation.
"We need to have people who have the training and adaptability to come to such knowledge interface. There have to be a new paradigm shift of how to acquire the man power, " he said.
Mr Oigiagbe, advised that there should be a level of 'interface quality control from product import to product assembling and to finished delivery in order to ensure that Nigeria would not remain to be a dumping ground for substandard goods.