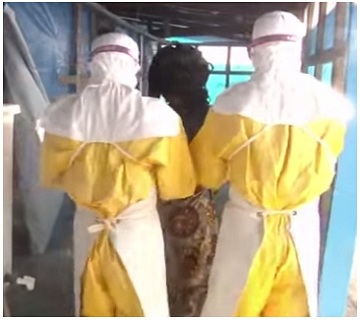 Sierra Leone has decided to start house-to-house searches for Ebola patients on Wednesday and impose internal travel restrictions as part of a new push to combat the epidemic, President Ernest Bai Koroma said.
The measures come after the authorities banned all public celebrations of Christmas and New Year in with the intention of tackling the virus.
President Koroma said that under the measures, worshippers on Christmas Day must return home after services, and other festivities are banned. New Year's Eve services must stop by 17:00 local time, while New Year's Day festivities are prohibited.
According to a government plan announced this week, health workers will seek Ebola victims and anyone with whom they have had contact, transporting those infected to new British-built treatment centres, Reuters reported.
In his statement, President Koroma said the searches were aimed at "breaking the chain of transmission".
He added: "Do not hide the sick".
Freetown has recorded more than 50% of all Ebola infections in Sierra Leone over the past two weeks.
Sierra Leone, Guinea and Liberia are at the heart of the world's worst recorded outbreak of Ebola