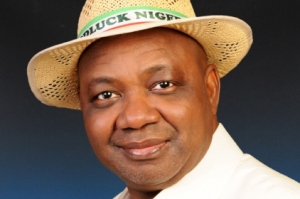 Vice President Namadi Sambo, on Monday, boasted that Kaduna State would give over two million votes to President Goodluck Jonathan in the February 14, 2015 presidential election.
Although Sambo lost his ward and Kaduna State to the defunct Congress for Progressive Change (CPC) in 2011, he maintains that with the overwhelming support the Peoples Democratic Party enjoys in the state, the party would emerge victorious in the presidential and other elections come 2015.
A statement by his spokesman, Umar Sani, on Monday, quoted Sambo while speaking during a meeting of the Kaduna chapter of the PDP held at the Hassan Usman Katsina House, Kawo, Kaduna.
Sambo was further quoted as saying that he expected 100 per cent victory for the party's candidates in other elective posts including that of the governor.
"Kaduna State PDP is the same and one strong family, and I am happy for the promise they have kept and for the promise they have made to us, that Insha Allah, PDP is Kaduna State and Kaduna State is PDP, and PDP will win the elections come 2015.
"It is only PDP today in Nigeria that has its presence in the state, local government, ward and polling unit level. This representation is full and strong all over the federation," the statement quoted the Vice President.
He added that the President was delighted that the primary elections held in the state were rancour-free.
"We believe that there are no losers, no winners and no vanquished and everybody will be carried along.
"Everyone of our party member that participated in our primary agrees that it is only one person that can be a winner and they have agreed to cooperate and work together," the statement said.