Obiano Cautions Aspirants Who Parade As Candidates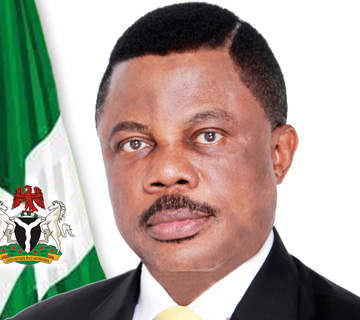 The Anambra State Governor, Willie Obiano, has cautioned aspirants in Anambra State whose names are not in the list published by the Independent National Electoral Commission, INEC, to desist from parading themselves as candidates of any political party.
Governor Obiano gave this warning in a special broadcast on the upcoming elections at the Governor's Lodge, Amawbia.
He advised them to avoid contravening the law in order not to be made to face its consequences as security agencies have been fully prepared to enforce electoral laws in the state.
The Governor noted that since the publication of the final list by INEC, some aspirants whose names were not in the list had been parading themselves as candidates and campaigning for votes.
He said that this was contrary to the provisions of the law which specifies that no political party should present more than one candidate for any elective position.
Mr. Obiano made clear that the practice was not only a total breach of the law but also a deliberate attempt to mislead the electorate and manipulate the electoral process which had unnecessarily heated up the polity in the past.
While assuring citizens of a peaceful, free and fair atmosphere for the election, he reminded those who have not obtained their permanent voters cards to do so to enable them elect their choice candidates.