General Muhammadu Buhari Wins Nigeria's Presidential Election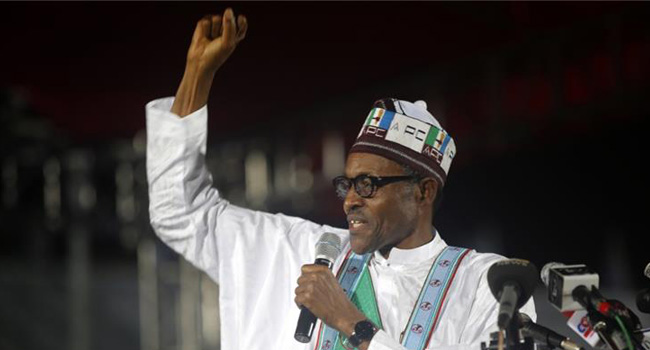 The Independent National Electoral Commission (INEC) has declared the candidate of the All Progressives Congress (APC), General Muhammadu Buhari, winner of Nigeria's presidential election, defeating the incumbent, President Goodluck Jonathan.
The announcement was made by the Chairman of INEC, Professor Attahiru Jega, after the completion of the collation and announcement of results from across Nigeria, which started at the collation centre in Abuja, the nation's capital, on Monday and ended  in the early hours of Wednesday, April 1.
After the announcement of votes received by all 14 candidates, the INEC Chairman received the results from the 36 states plus the FCT and proceeded with computation and tallying.
General Muhammadu Buhari of the APC polled a total of 15,424,921 votes to defeat all other candidates, with Dr Goodluck Jonathan of the PDP polling a total of 12,853,162 votes to place second.
Professor Jega went on to declare the APC presidential candidate as the winner of the presidential election and was returned elected "having satisfied the requirements of the law and scoring the highest numbers of votes".
Muhammadu Buhari, born December 17, 1942, is a retired Major-General of the Nigerian Army. He was Head of State of Nigeria from December 31, 1983 to August 27, 1985, after taking power in a military coup d'état.
He had contested unsuccessfully for the office of President in the 2003, 2007 and 2011 elections.
In December 2014, he emerged as the Presidential Candidate of the APC, for the 2015 elections.
A native of Daura in Katsina State, north west Nigeria,  Gen. Buhari is of the Fulani ethnic background. He is a Muslim of the Sunni Islam.