El-Rufai Emerges Winner Of Kaduna Governorship Election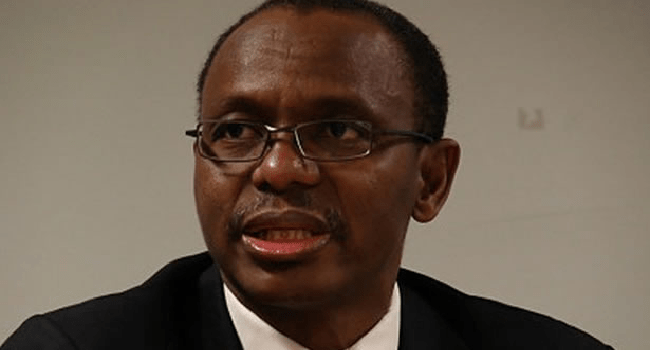 The Independent National Electoral Commission (INEC) has declared the Candidate of the All Progressive Congress (APC), Mr Nasir El-Rufai winner of Kaduna State governorship election.
Announcing the result at the INEC Office in the state capital, the state's Returning Officer, Professor Jafaru Kaura from Usman Danfodio University, Sokoto, said that El-Rufai polled the highest number of votes in Saturday's governorship election in the state to emerge as the winner.
Announcing the results, Professor Kaura said Mr El-Rufai polled a total of 1,117,635 votes to defeat the incumbent governor and the Peoples Democratic candidate, Muhktar Yero, who scored 485,833 to come second.
Mr El-Rufai won in 17 local government areas, while his PDP challenger clinched six local government areas.
The results obtained by other candidates are; ACPN 281, ADC, 676, APA, 2,621, APC 1,117,635, APGA, 20,140, NCP 321, NNPP, 170, PDC, 923, PDP 485,833, PPA, 966, PPN, 95, SDP, 123, UDP, 187, UPN 109.
According to the Returning Officer, a total number of 3,357,469 voters registered and out of this number, 1,710,935 voters were accredited for the election while 1,660,109 voted.
Meanwhile, Governor Yero has already congratulated the winner even before the results were announced by INEC.