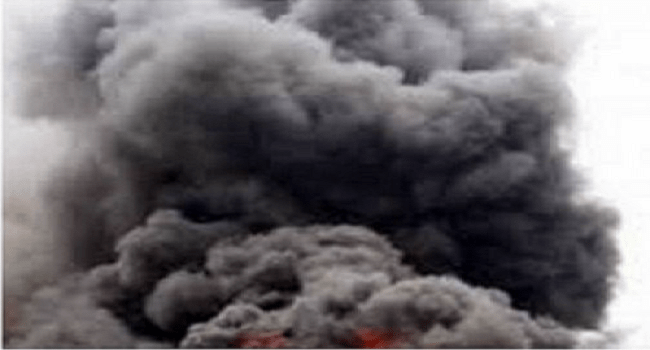 Suspected terrorists have killed Seven people in Maiduguri, Borno state while Eight other sustained injuries.

Eyewitness account says the bomb exploded late Wednesday night at a military check-point at a mechanic workshop, opposite sector one Military Base and NNPC mega station, on Baga road in Maiduguri.
According to report, some suspicious looking young men were in a vehicle while approaching a check-point, they were stopped by soldiers who tried to search them in the process a bomb was detonated leading to the death of some people and destruction of vehicles around the check-point.
This will be the fifth attack by Boko Haram and second this week since the leadership of Muhammadu Buhari assumed office on May 29 2015.
Earlier on Tuesday, A bomb blast occurred at a busy meat market in Maiduguri in Nigeria's north-east, killing at least 30 people.
The bomb, said to have been concealed under a butcher's table in the market, went off at around 1:00pm local time, killing shoppers and travellers, a military source said.
Nobody has claimed responsibility for the explosion, but the Boko Haram terrorist is suspected to have carried out the attack.
Meanwhile President, Muhammadu Buhari, has vowed to crush the group which has killed thousands of people in the north-east, as they push for the establishment of an Islamic State.