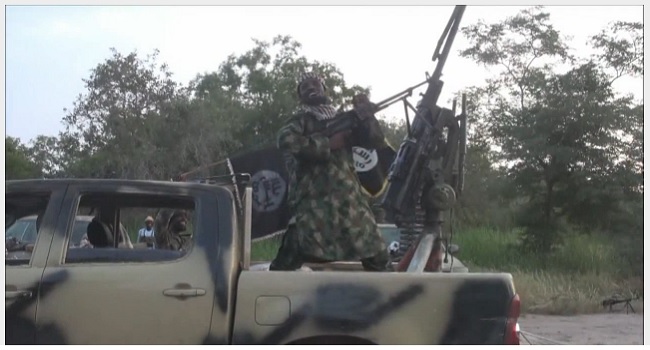 Nigeria's President, Muhammadu Buhari, has implored the nation's military officers to be mindful of their actions by taking into cognizance, the religious and ethnic sensitiveness of the country in the fight against the Boko Haram insurgents in the northeast, and other criminal elements across the country.
He made this call to officers of Senior Course 37 during their graduation ceremony on Friday at the Armed Forces Command and Staff College (AFCSC), Jaji, Kaduna State.
President Buhari, who was represented by his Vice, Professor Yemi Osinbajo, said that the Federal Government under his leadership, will do everything possible to equip the military and other security forces to effectively dislodge the Boko Haram insurgents in the region.
The President also gave an assurance that his administration will use all legitimate means at its disposal to end the menace of deadly attacks by the terrorist group in the region.
A total of 174 students comprising of 70 Army officers, 43 Navy, 31 Air Force officers, 21 allied officers from some West African countries and 9 paramilitary personnel, enrolled for the course on July 30 2014.
According to Commandant of the college, Air Vice Marshal John-Chris Ifemeje, the high number of international students that have enrolled in the college strengthens the idea of African brotherliness and regional cooperation which were necessary for the security of the continent.
The Vice President lauded men of the Armed Forces for the bold and courageous steps taken so far in the ongoing war against terror.
Osinbajo also reminded the officers to make good use of the skills and knowledge they have acquired from the college, as most of them would be deployed in crisis-prone areas within or outside the country.
He urged them to remain apolitical and neutral while discharging their constitutional roles at all times.
The AFCSC was established to offer increased capacity for academic and professional training of military officers and other ranks of the Nigerian Armed Forces.
Since its inception in 1976, the college has graduated a total of 3,060 officers, including officers drawn from 28 African countries and other paramilitary agencies.