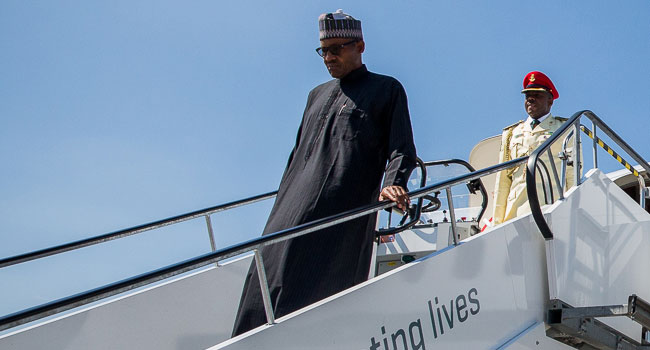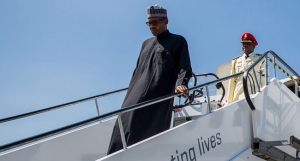 President Muhammadu Buhari has arrived in the United States for that historic meeting with U.S President Barack Obama.
The President arrived at Andrew's Air Force Base Sunday afternoon and is said to be lodging at the Blair Mansion, on Pennsylvania Avenue, in DC.
Earlier, a statement from the White House said that the U.S President is looking forward to President Buhari's visit, during which both leaders will be discussing the menace of Boko Haram and how to tackle insurgency.
President Buhari is making this visit, accompanied by a 33-man delegation, who will hold consultations with their U.S counterparts, and other events, aimed at building strong Nigeria-U.S relations.
Also up for discussion during the visit is how the United States would help Nigeria track billions of stolen assets and increase U.S military assistance.
The visit has been seen as a seal on U.S improving ties with Nigeria since Buhari won the April presidential election.