Van Gaal Expresses Mixed Feeling After United's Tuesday Victory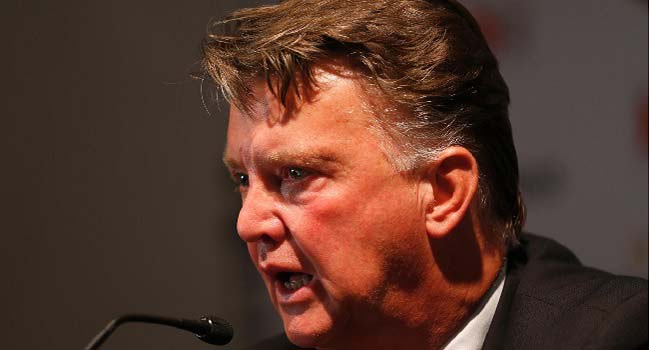 Manchester United (Man Utd) boss, Louis van Gaal, has admitted that he was both pleased and disappointed by aspects of Manchester United's performance during Tuesday night's 3-1 International Champions Cup victory over San Jose Earthquakes at the picturesque Avaya Stadium.
Man Utd took the lead in California with Juan Mata's neat finish before Memphis Depay bagged his first-ever goal for the club by capitalising on a sloppy back-pass on 36 minutes.
The hosts hit back through Fatai Alashe before Van Gaal made 10 changes at half-time, which led to a slightly disjointed second period in which Andreas Pereira scored his maiden senior goal with a header.
The United Boss said: "The first half I was satisfied. The players have performed what we wanted in the defensive organisation and they have created a lot of chances – 10 chances – and they scored two goals so I was satisfied. You can always be better but I was satisfied.
"In the second half, we played very badly, with a lot of ball losses, and the only highlight was the goal from Pereira. We did not give many chances away but we gave possibilities away. There was always a threat and that was not necessary. Our positions in midfield were not as good as the first half".
For the second match in a row, following on from last week's 1-0 win over Club America in Seattle, Bastian Schweinsteiger entered the fray at half-time and clocked up more invaluable minutes as he looks to improve his fitness after joining United from Bayern Munich.
However, Van Gaal admitted he was not pleased with the German's display, though he was quick to point out that his summer signing has only completed a handful of training sessions this summer.
"He was also bad," the manager admitted during his post-match press conference. "There was one highlight, I think, and that was Pereira. But players can play badly, certainly when you have only three days or six days of training sessions in your legs, and you have to play 45 minutes.
"Everybody can think it is easy to step in but it is not easy. In the first match, he (Schweinsteiger) played very well and now he played badly. That is also a process, certainly when you've only had one week of training."