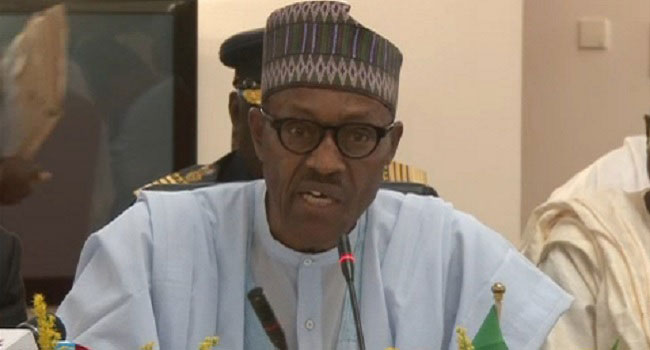 President Muhammadu Buhari has called for an explanation from the Ministry of Finance on the foreign loans obtained for rail projects but diverted to other purposes.
Speaking at the end of a presentation on the Ministry of Transport by the Permanent Secretary, Mohammed Bashar at the Presidential Villa, Abuja, President Buhari said that it was disappointing to find that foreign loans obtained in line with signed agreements were moved from one project to another.
"I hope that due process was followed before such diversions were carried out. Taking money from one project to another has to be done properly," the President warned.
According to Presidential Spokesperson, Garba Shehu, President Buhari was reacting to the specific instance of the diversion of a substantial part of the loan of USD1.005 billion from the Chinese Exim Bank, obtained for the construction of a standard gauge rail line linking Lagos to Kano but which was moved elsewhere.
The Permanent Secretary had informed the President that only USD 400 million of that loan remained with the Ministry of Finance.
The President regretted that government had, over the years, failed to meet its counterpart funding obligation on some projects, leading to such projects being left uncompleted or abandoned.
He added that there was a clear need to streamline, harmonize, and prioritize on-going projects in the transportation sector.
The Permanent Secretary of the Ministry also briefed the President on other challenges facing the transport and maritime sectors such as encroachment on railway land, lack of security on inland waterways and the confused nature of agreements between the Nigeria Ports Authority and ports concessionaires.