Single Treasury Account Will Promote Proper Revenue Monitoring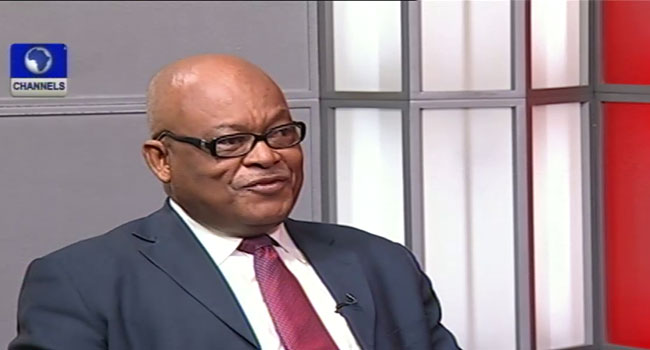 The recent adoption of a single treasury account by government Ministries, Department and Agencies has been described as a good development that would put a stop to mismanagement of revenue and encourage proper monitoring.
A former President of the Finance Houses Association of Nigeria, Eddie Osarenkhoe, said told Channels Television on Wednesday that the policy should be encouraged in order to have a sanitised public sector.
He said that such policy was a deliberate one meant to promote proper planning to ensure that government agencies do not have a situation where funds meant for the public would be used by individuals to enrich themselves.
"You can't talk about planning without harmonising your source of income. It is coming because our earnings from crude oil sales was reducing and the government needed to monitor all sources of revenue.
"It is normal that all incomes from all sources should be put in one account. It is an attempt to bring sanity in the system, as it will show a proper account of the earnings of every government agency.
"It is something that we should encourage, as it makes it easier to monitor revenue to ensure, accountability, transparency, liquidity and proper planning," he stated.
Mr Osarenkhoe stressed that having a single account would make way for proper account auditing, which would enable the government easily identify persons doing well for compensation.