Reps Recommend Scholarships For Ebola Heroine, Adadevoh's Children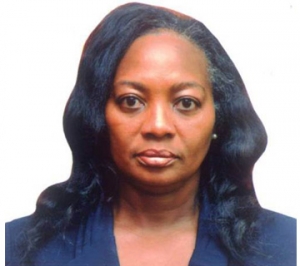 The House of Representatives has urged the Federal Government to give scholarships to the children of late Dr Ameyo Adadevoh for her sacrifice in preventing further spread of Ebola in the country back in 2014.
This followed a motion by Rep Akinade Taofeek, who also urged the federal government to consider a posthumous national honour for the late doctor in recognition of her heroic sacrifice.
Rep Taofeek also said that the "effort, courage and sacrifice of those persons who lost their lives in the course of treating Patrick Sawyer need to be acknowledged, including the management and other staff of the hospital."
The lawmaker said that the sacrifice of Dr. Adadevoh saved the country from further spread of the deadly disease, which calls for a gesture from the federal government to her children.
A movie, '93 Days' has been produced to demonstrate the bravery of the late Dr. Adadevoh and her colleagues from their encounter with the late American-Liberian, Patrick Sawyer, who was the index case of the Ebola Virus in Nigeria.